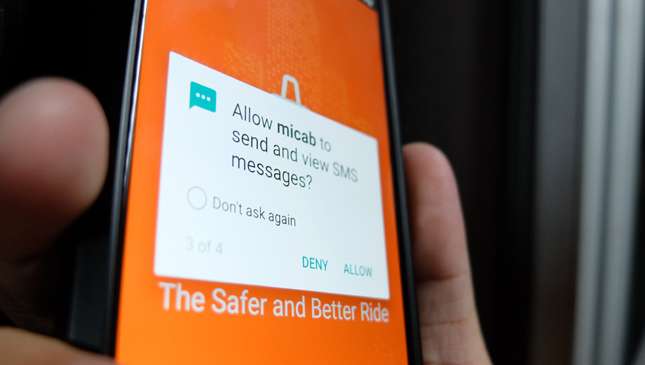 By now you may have come across news of an app called MiCab making its rounds over social media. The company has been operating in parts of the Philippines for quite a while now, and is reportedly taking its business to Metro Manila sometime in the near future.
At first glance, it looks promising. Marketing itself as an 'affordable and premium' taxi-hailing service, you can almost see MiCab as a viable alternative to Uber during its one-month suspension—if you ignore the fact you'll be riding in regular taxis, at least.
The service uses technology to provide 'transportation peace of mind' to its passengers. But could downloading the MiCab app compromise a smartphone's security? According to a newspaper tech editor, it's possible.
Continue reading below ↓
Recommended Videos
Manila Bulletin TechNews and Business Tech editor Art Samaniego Jr. took to Facebook to remind people to be careful of permissions that come with the apps they download. In the case of MiCab, the app requests access to a device's location, contacts, SMS messages, and phone calls. In contrast, Uber only accesses your device's location and phone.
So what's the issue? As Samaniego Jr. points out in his post, app permissions for SMS, phone and contacts are considered dangerous. According to global cybersecurity and anti-virus provider Kaspersky, giving an app that much access may compromise your address book, online accounts, and voice communications, and could enable criminals to subscribe you to unwanted paid services.
You can read the entire Facebook post below, which includes an explanation from MiCab on why its app requires the aforementioned permissions.
We got in touch with Mr. Samaniego Jr. regarding his post, and he says that MiCab has since informed him that the company will update its app to address the issues he raised.
Just remember: Be careful giving permissions and access to smartphone features, no matter what app it is, be it Uber, Grab, or MiCab.