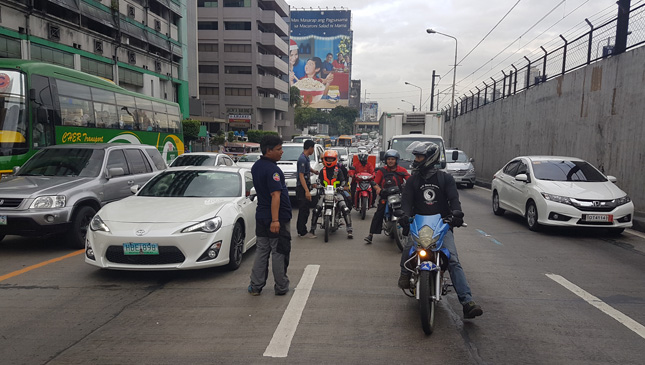 By 8am, I was already geared up to ride my Vespa to work. It's a regular routine. But this morning, an extra ounce of adrenaline seemed to have ejected me from bed because I was looking forward to writing about a burning issue—the first day of implementation of the revised motorcycle lane policy.
ADVERTISEMENT - CONTINUE READING BELOW ↓
Part of my mission was to take photos of the situation, and interview riders and traffic authorities. The night before, I even informed online associate editor Dinzo Tabamo about my plans.
Instead of taking C5 road, which is my usual route to the TGP office in Mandaluyong City, I motored through Pasong Tamo Extension to the Magallanes-EDSA area, since I always considered EDSA as the ultimate traffic battleground. I noticed that there were less motorcycles passing through EDSA which is very unusual.
I headed to the Ayala underpass, and there were only few two-wheelers in the area along with a handful of traffic enforcers of the Metropolitan Manila Development Authority (MMDA) manning their post. When traffic stood still, I quickly pulled out my smartphone to take photos of the motorcycle lane occupied mostly by four-wheeled vehicles, prompting the riders to weave in and out of the designated lane.
Moments later, I spotted a group of motorcyclists being flagged down by traffic enforcers. This spiked my journalist instincts. With safety in mind, I slowly steered my Vespa to the roadside to conduct an interview when suddenly, an MMDA constable appeared in front of me. "Lisensiya mo? (Where's your driver's license)," he blurted.
ADVERTISEMENT - CONTINUE READING BELOW ↓
Recommended Videos
While pulling out the license from my wallet, I introduced myself as a media man covering their renewed campaign. I also pointed out that I still don't have a media ID since I was newly hired. My explanation fell on deaf ears and the MMDA traffic constable got hold of my license and turned it over to his colleague who was then issuing traffic violation tickets.
Minutes later, I noticed that the cameras of the TV news teams were already trained on me. At this point, I realized how a crime suspect feels during a media presentation.
Suddenly, I suspected that the traffic enforcer might not have understood a single word I said because I was wearing a balaclava that also covered my mouth. When I removed the head gear, some veteran media people recognized me and shouted in chorus: "Si sir Aris 'yan!"
More than feeling relieved for not being issued a traffic violation ticket, I was also humbled when other media vouched for me before the MMDA authorities. I was with a major broadsheet and a widely circulated tabloid for almost 30 years before I joined TGP last August.
ADVERTISEMENT - CONTINUE READING BELOW ↓
I also learned something important today. For those who are risking not following the motorcycle lane, the P500 penalty should be the least of your concerns. What's more scary is the MMDA's warning that after three violations, those who still defy the policy might end up in jail.
In the meantime, I salute the traffic enforcer who pulled me over for exerting his authority. Indeed, he set a good example for others.
Mabuhay ka, constable!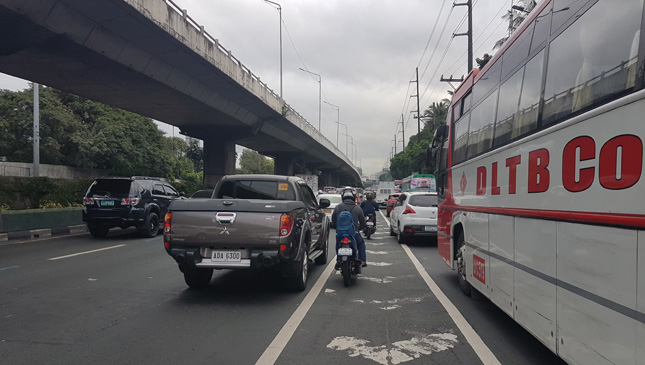 ADVERTISEMENT - CONTINUE READING BELOW ↓