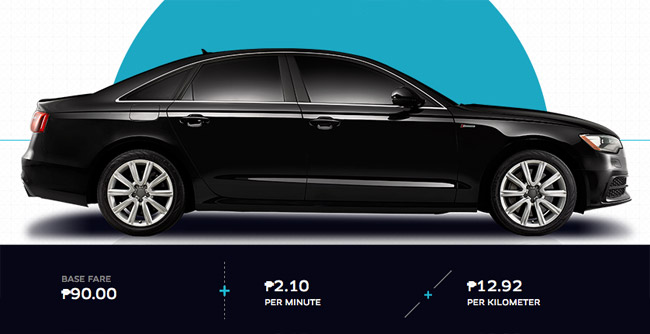 Amid reports that the Land Transportation Franchising and Regulatory Board is going after private vehicles that operate under the Uber ride-sharing service, the Metropolitan Manila Development Authority has asked the agency to "to find ways to reasonably assist transport services" like Uber instead of suspending its operations and impounding its partner cars as "colorum vehicles."
The Philippine National Taxi Operators Association reportedly filed a complaint with the LTFRB claiming that ride-sharing services like Uber has disabled their operations. The LTFRB thus acted on this by imposing sanctions on Uber's operations, with a penalty of P200,000 based on the Department of Transportation and Communications' revised fines and penalties.
In defense of Uber, the MMDA says that private initiatives like it "help ease traffic in Metro Manila pending the availability of a modern mass-transport system."
"The muscle of the law and the procedural and technical arms of government agencies alone cannot resolve the lack of alternate means of transportation--they can only increase apprehension records," said MMDA chairman Francis Tolentino. "Uber or hybrid carpooling is a well-meaning technology-driven effort intended for public safety and convenience, that's why people are patronizing it. We cannot curtail their mobility rights. This is similar to private bridal cars and private ambulances for rent, which is a private transaction between the rider and the owner of the vehicle."
Tolentino added that as much as the government would not allow the taxicab industry to fail, it should also not curtail Uber's options because of the wide range of opportunities and choices it provides, like convenience, comfort and riding safety.
ADVERTISEMENT - CONTINUE READING BELOW ↓
"Perhaps there is another way of looking at this system, as no irregularity under the Public Service Law is being committed here, and it has proven to be beneficial to commuters," the MMDA chairman pointed out.
Whose side are you on: taxi operators or ride-sharing services like Uber?
Photo for illustrative purposes only