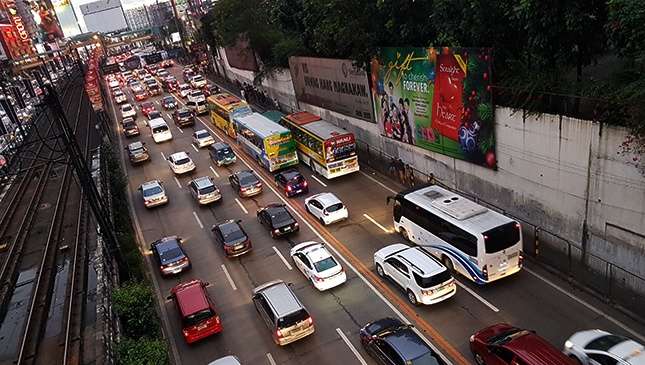 The Metropolitan Manila Development Authority (MMDA) is encouraging everyday motorists to stand their ground against abusive or erring drivers and traffic personnel.
During a short chat with MMDA chairman Tim Orbos, he told us technology and social media can play a part in bringing order to our roads. "That makes people aware and acts as a deterrent," he said. "People like that bus driver will now think teka baka ako naman next na ma-video ng ganyan."
The official is referring to a recent video which went viral online, showing a motorist refusing to give way to a stubborn bus driver who was going against traffic. "What he did was to stand his ground. It could have become a road rage incident, but then that would not have amounted to anything. Here's a guy, he stood his ground and posted it online," Orbos said, commending the motorist.
"Never feel discouraged, that's one. We're doing our job, but never be discouraged if we're not there. We can only do so much, but if you really want to help just take a picture. It doesn't even have to be a video like that. It can be a quick snap, and just send it to us. We'll take care of the rest."
What's more, he said that such footage or photos of misbehaving drivers is enough to warrant no-contact apprehension. "I-upload mo na. Yun kasi since kumpleto na, we took it upon ourselves to investigate. In fact nag-usap na kami kanina (LTFRB) and nag-issue na ng show cause order sa operator."
If you happen to have evidence showing malicious acts happening on the road—whether committed by enforcers, private motorists or public vehicles—stored in your phone, you can upload it to the agency's I WILL ACT portal. The portal is linked to a tab on the MMDA website, and all you have to do is select the file for upload and provide personal details and a narration of the incident.
Orbos is encouraging motorists to submit to the portal. "People need to believe that they can do something," Orbos said. We completely agree. Considering the state of our nation's traffic, it's up to each and every one of us to make a difference.
Recommended Videos