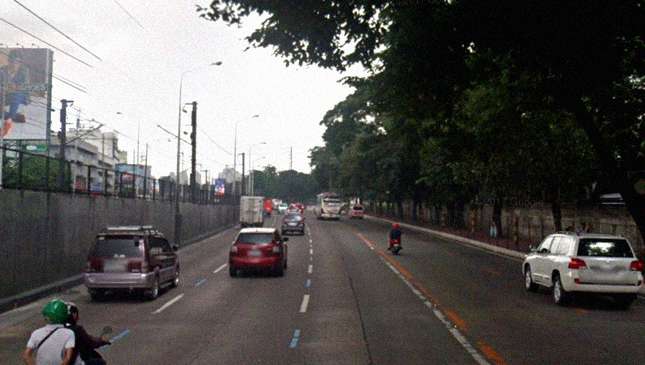 The Metropolitan Manila Development Authority (MMDA) has announced that it will begin strictly enforcing the 'yellow' lane along EDSA beginning November 20, or Monday next week.
In a statement posted on the agency's official Facebook page, the MMDA provided modified guidelines for both public utility vehicles (PUV) and private motorists to adhere to. Buses, jeeps and UV Express vehicles will not be permitted to leave the yellow lane, while private cars may enter it 100m before their exit. Meanwhile, the first lane from the sidewalk will serve as a loading/unloading zone for provincial and P2P buses, while loading/unloading will be strictly prohibited in the second lane.
Continue reading below ↓
Recommended Videos
The MMDA will also conduct a two-day dry run for the implementation of the motorcycle (blue) lane along EDSA from November 20 to 21. Here, riders may overtake via the left-most lane. The agency says stricter enforcement of the motorcycle lane begins on November 22.
The agency's traffic constables will guide motorists and riders via placards, the agency says. Those caught disregarding the guidelines via no-contact apprehension will face a P500 fine per violation.
So, you've been warned. Be sure to stay in your lanes beginning next week (if you aren't already). Do you think the aforementioned fine will be enough to discourage unruly buses from swerving in and out of their lanes?