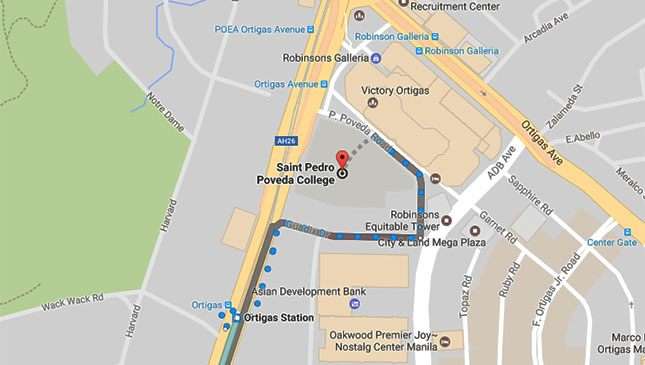 Motorists who frequent Ortigas will be glad to hear that school officials and parents from Saint Pedro Poveda College are now supporting the Metropolitan Manila Development Authority (MMDA) in its bid to reduce traffic in the area.
According to the MMDA, the agency met with representatives from the institution on May 15. Officials from Poveda agreed to place tarpaulins around the school to help disseminate information regarding traffic schemes, which will be rolled out in the next few days. Poveda, which sits in between EDSA and one of the country's busiest commercial districts, contributes a fair amount of traffic to the area.
One of the plans is to implement a shuttle service with pick-up and drop-off points to help improve the traffic flow. The MMDA says this has already been proven effective in other schools such as Ateneo de Manila along Katipunan. What's more, the Poveda Parent-Teacher Association is encouraging the agency to issue tickets to drivers of students caught violating traffic regulations.
The MMDA also requested that the school's security personnel undergo training and deputization. The agency also said that some enforcers have attempted to issue violations, but were harassed by the bodyguards and drivers of Poveda students, "most of whom are children or relatives of affluent and influential families in the country."
The agency is already set to meet with school officials from Ateneo, La Salle, and Miriam in the coming days. Hopefully we'll see better traffic flow around these schools as a result of mutual cooperation.
Recommended Videos