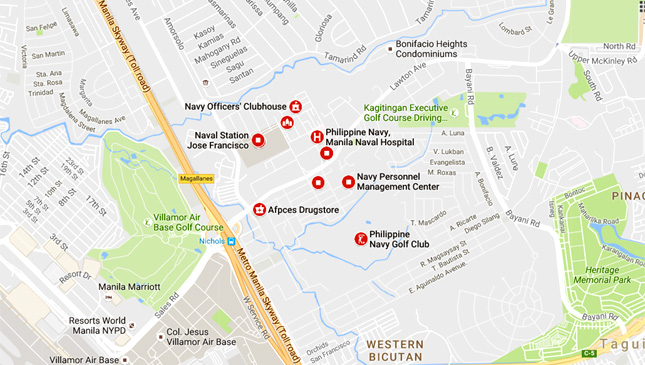 Last week, we reported that the MMDA is set to make Camp Aguinaldo open to motorists by the end of November. Those looking to drive through the military base simply have to apply and pay for an access pass, as well as subject themselves to the camp's security procedures.
ADVERTISEMENT - CONTINUE READING BELOW ↓
Well, that pass is increasingly looking like an attractive proposition as the MMDA has announced it will be valid for motorists looking to cut through the Bonifacio Naval Station in Taguig City as well.
As of now, only military vehicles and personnel are allowed to enter the station's premises. When the base is made open to those who avail of the pass by the end of the month, it can be used as an alternate route going to Pasong Tamo Extension from Lawton Avenue. The move comes as part of the MMDA's and Inter-Agency Council for Traffic's efforts to improve the flow of traffic heading into this year's holiday season.
Application for the Camp Aguinaldo and Bonifacio Naval Station access passes were made open to the public yesterday (November 24). Forms are available at the MMDA main office in Makati City or the agency's satellite office inside Camp Aguinaldo.
The opening of the military bases is sure to help ease Manila's traffic situation. At the very least, the move should serve as a welcome relief to those who traverse the surrounding area on a daily basis. What other areas of routes do you think the MMDA should make open to the public?
ADVERTISEMENT - CONTINUE READING BELOW ↓
Recommended Videos