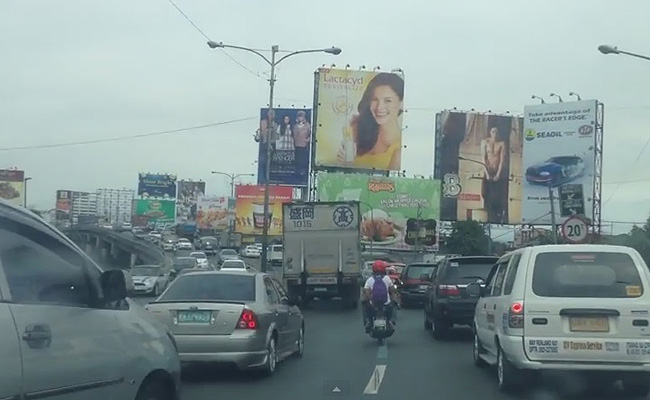 The Metropolitan Manila Development Authority has begun conducting a test run of a the single truck lane on C5 as a measure "to address traffic congestion caused by a huge increase in the volume of trucks" that pass through the highway.
"Studies showed that there is an 80% increase in the total volume of trucks plying C5 during the granting of provisional authorities to trucks-for-hire applicants and the no-apprehension policy by the Land Transportation Franchising and Regulatory Board," said MMDA chairman Francis Tolentino.
Based on the resolution issued by the special traffic committee of the Metro Manila Council, the MMDA's policy-making body, the following truck-ban rules in Metro Manila will be adopted starting today, September 1, until January 31, 2015:
* During the truck hours from Mondays to Sundays, including holidays, trucks shall only use the innermost lane along C5 and shall strictly observe the one-lane policy;
* To ensure the efficient implementation of the one-truck lane policy, U-turn slots along C5 shall be closed except those under the flyovers, and signalized intersections shall be opened;
* Container trucks will not be allowed to park on any street along C5 at any time of the day; and
* Trucks that fail to observe the one-truck lane policy shall be apprehended and fined P2,000. The MMDA will also recommend the blacklisting of the trucking company.
Continue reading below ↓
Recommended Videos
As mentioned, with the trucks using the innermost lane of C5, a total of seven U-turn slots will be closed. As such, the agency has tasked at least 70 traffic enforcers and auxiliaries to be deployed along the highway to manage the traffic situation.
So, do you think this truck lane experiment by the MMDA will actually help decongest C5?