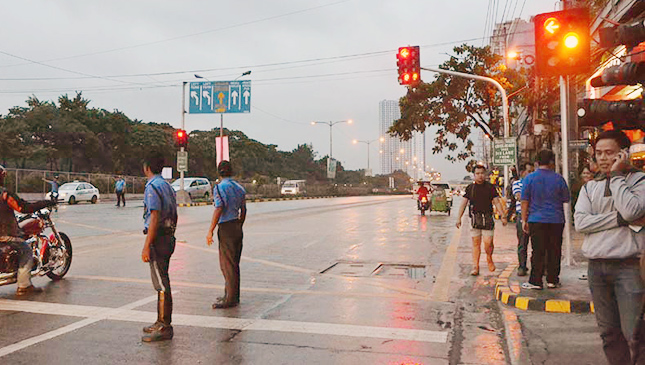 If you've spent your entire motoring life in the Philippines, chances are you're confused about a lot of things--among which is the standard procedure when you get cited for a traffic violation. The question: Are MMDA traffic officers allowed to confiscate your driver's license if you commit an infraction of a traffic rule?
A guy named Anjo Coronado asked exactly this on MMDA's official Twitter account (see screenshot of thread below). The MMDA--or whoever was handling its social-media channel at the time--replied by attaching a list of violations that warrant the confiscation of the driver's license, and they are as follows:
(1) The driver is involved in a traffic accident.
(2) The driver has accumulated three or more "unsettled violations."
(3) The driver has been apprehended for any of the various violations listed here, many of which concern taxi or public-utility vehicle drivers (like infractions involving taxi meters).
And then Coronado asked a clarificatory question, one that is more relevant to private motorists: "If the violation is coding or wrong turn, do you confiscate the license?"
MMDA's answer: "No--unless the driver is arrogant."
So there you have it, people. Never give an MMDA officer the attitude.
UPDATE: The MMDA has issued a statement regarding this topic. "This refers to the Twitter exchange between Mr. Anjo Coronado (@anjuicy) and the official MMDA account today, June 16, regarding the confiscation of licenses and the circumstances and violations under which said confiscation applies to. We wish to clarify that MMDA has strict and clear guidelines on when a driver's license will be confiscated, and these do not include the arrogant behavior of the driver during the issuance of his or her violation ticket. These guidelines may be viewed on our official website. We apologize for whatever confusion this may have caused Mr. Coronado and our followers, and we thank Top Gear for touching in on this matter."
Photo from MMDA