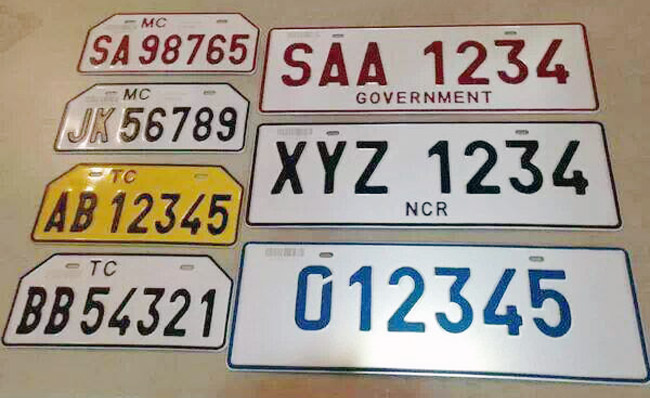 We dropped by LTO Pasig to have a chat with its chief, Nida San Buenaventura, to ask about the issuance of the new license plates. "The new license plates? Definitely, tuloy 'yun," she said. "But we don't know the exact date when they will be issued."
She added that the new plates are already in stock, and that first dibs will go to new-car registrants. Older cars will follow next year, if all goes according to plan. "They are ready for distribution for the new cars," she shared. "There's still a backlog. Pag okay na 'yun, susunod na yung for renewal."
San Buenaventura also explained that for the older cars, the new plates will still retain the same numbers, but with the new safety features and design already included.
On a side note, we asked the LTO Pasig boss about the complaints that have been sent to Top Gear Philippines' Facebook page about the bad quality of the old plates. She personally had not heard any. "So far, nobody has come forward. Nobody has complained about LTO Pasig's releases," she answered. "But I heard complaints about the stickers. Ang sabi, pag nabasa, nagbabago ang kulay. But no official complaints have been forwarded to me."
Continue reading below ↓
Recommended Videos
There you have it. Are you looking forward to receiving your new plates?
Photo from Gene Lawrence Borja