"Mandaue City in the province of Cebu has put up a bicycle repair station that may be used for free by local cyclists. The station is located on S.B. Cabahug Street near the city hall.
"'With more people using bicycles in traveling owing to limited public transport during quarantine, Mandaue City in Cebu has installed a bicycle repair station that bikers can use for free anytime,' according to the post by the Mandaue City Public Information Office. 'Located near City Hall, the station has a hand pump and some tools needed for basic repair works. Earlier, the city also opened bicycle lanes so that bikers can travel safely.'
"This is in line with other initiatives and facilities that are being made elsewhere in the country for the benefit of cyclists. Aside from expanding their network of bicycle lanes, other cities have also been setting up bike racks and protected lanes exclusively for bikes, and looking into providing transportation loans for workers wishing to acquire bicycles. A recent bill filed in Congress is also pushing for incentives for cyclists in the form of tax breaks or food credits."
"Attention, motorists from the south: All interchanges along the Laguna segment of the Cavite-Laguna Expressway (CALAX) are now operational.
Continue reading below ↓
Recommended Videos
"The past week, the Department of Public Works and Highways (DPWH) and the Metro Pacific Tollways Corporation (MPTC) held an inspection at the southern tollway before giving the green light to open the Laguna Boulevard and Laguna Technopark interchanges on August 18.
"The two new interchanges will provide easy access from Laguna Technopark to Nuvali or the Santa Rosa–Tagaytay Road, and vice versa. It will also allow northbound motorists from these areas a shorter and faster route leading to the South Luzon Expressway (SLEX).
"Once completed, the 45km expressway will have nine interchanges, namely: Kawit, Governor's Drive, Open Canal, Aguinaldo Highway, Silang East, Santa Rosa-Tagaytay, Laguna Boulevard, Laguna Technopark, and Greenfield (Mamplasan). It is estimated it will serve 45,000 vehicles daily.
"For the specific toll rates, you can refer to the images below."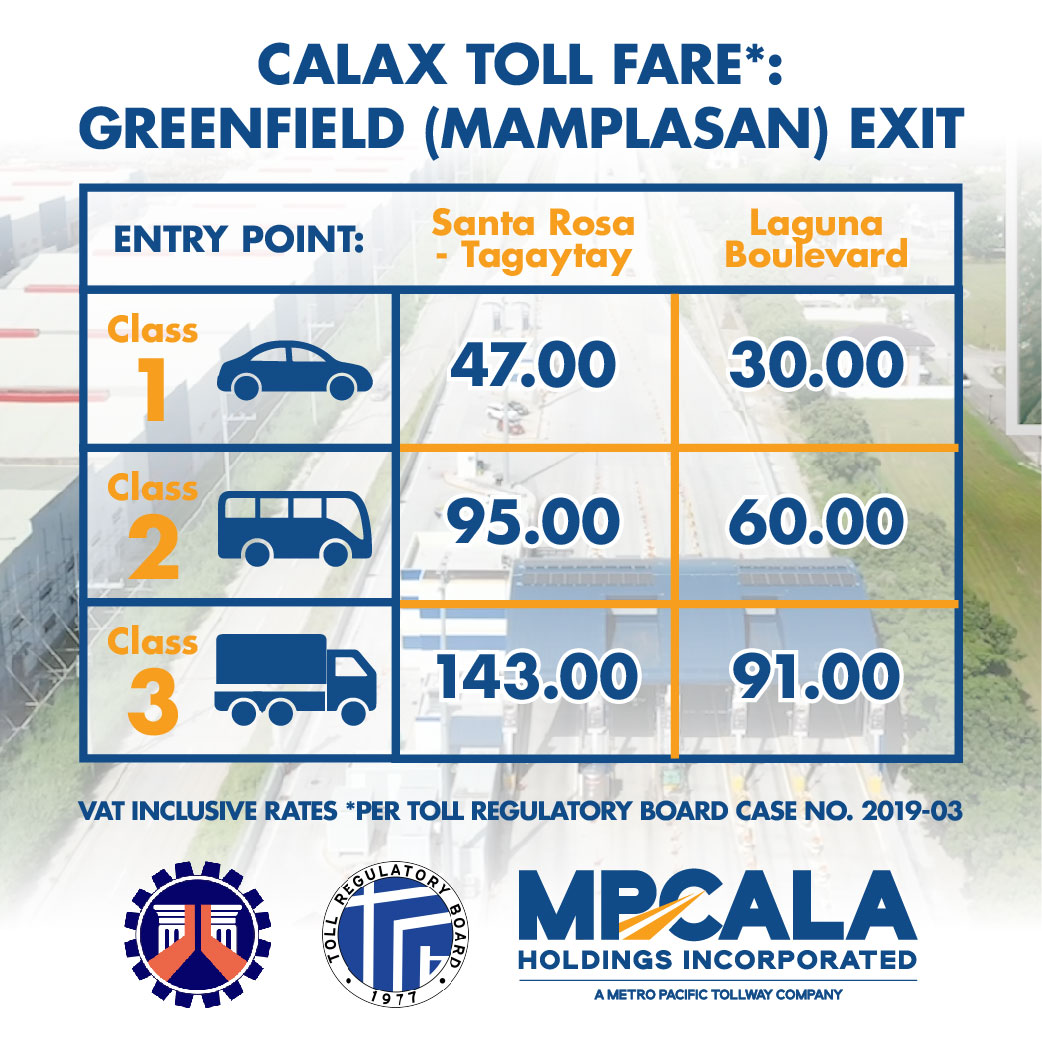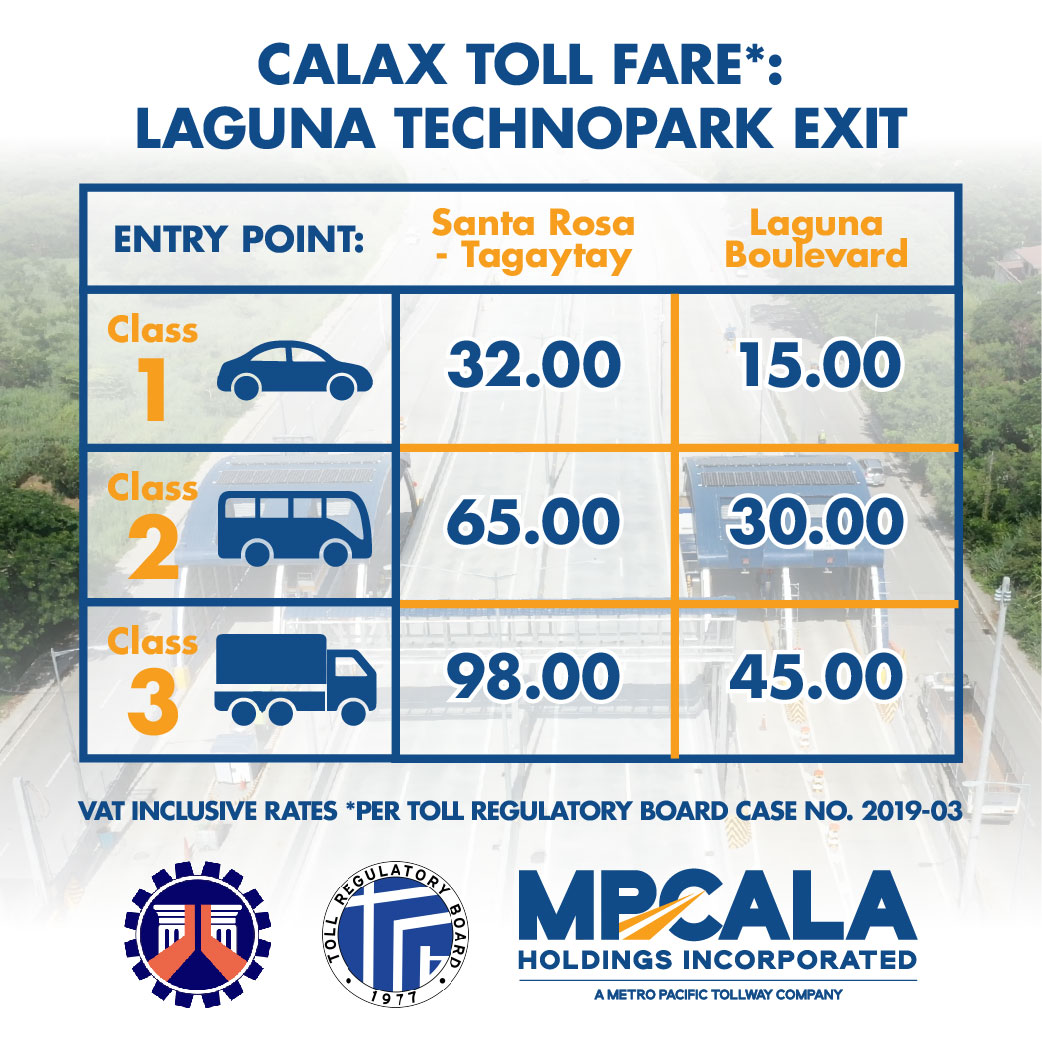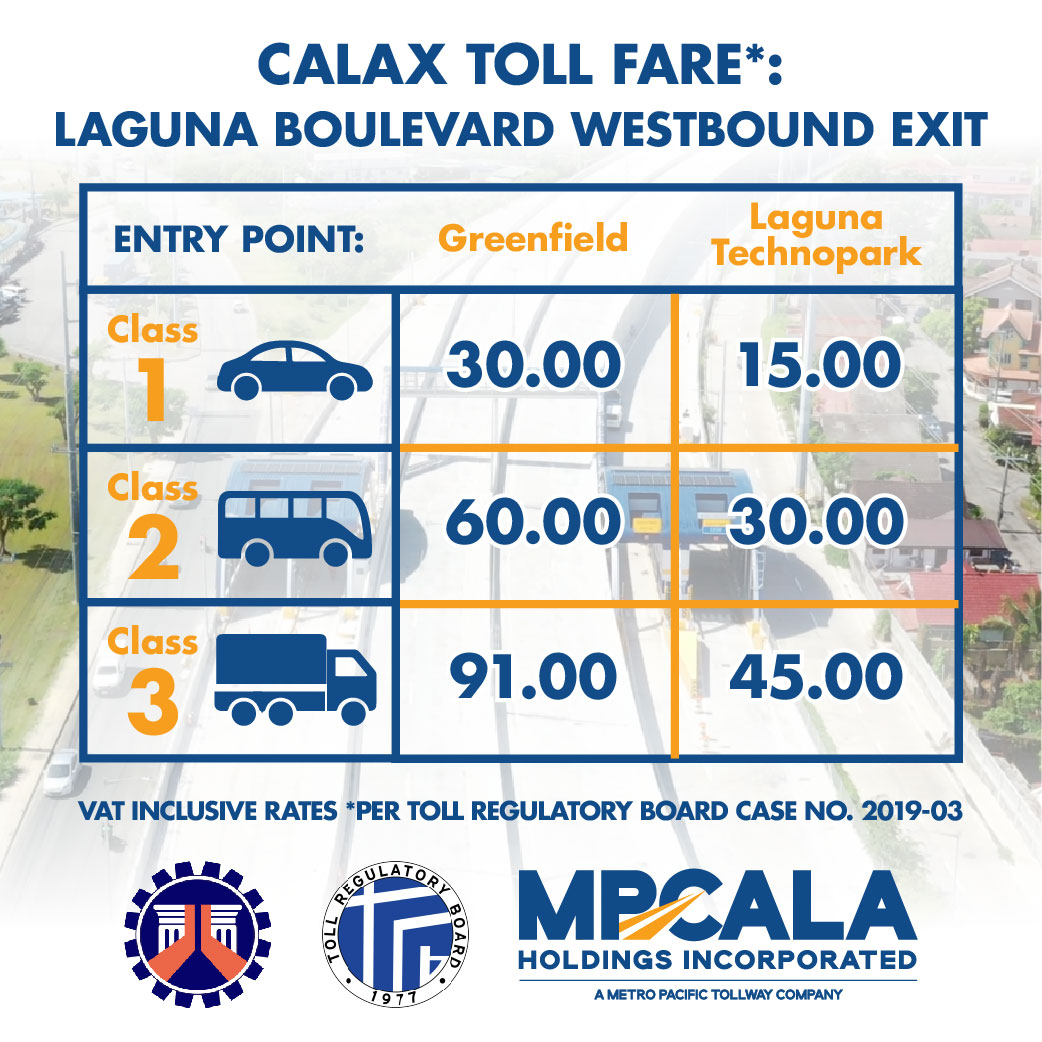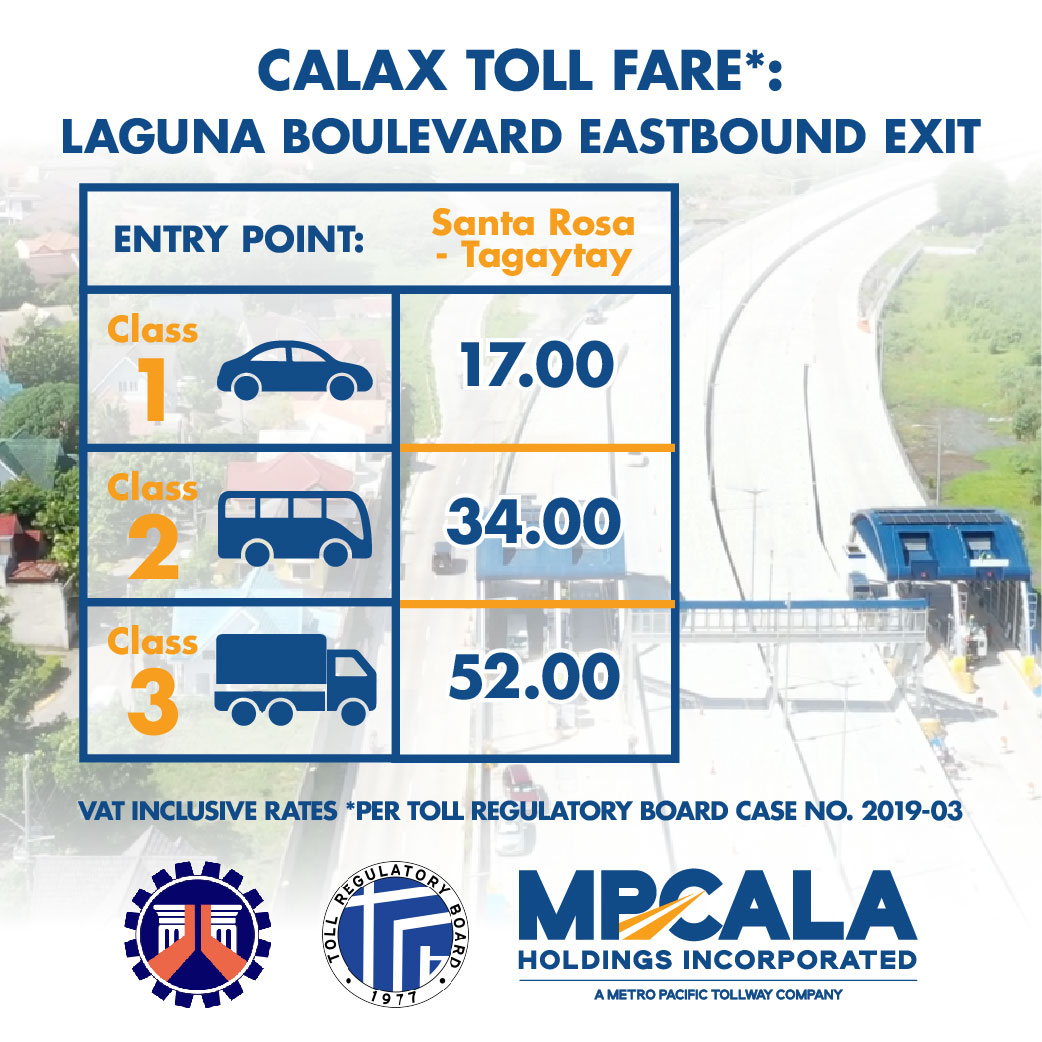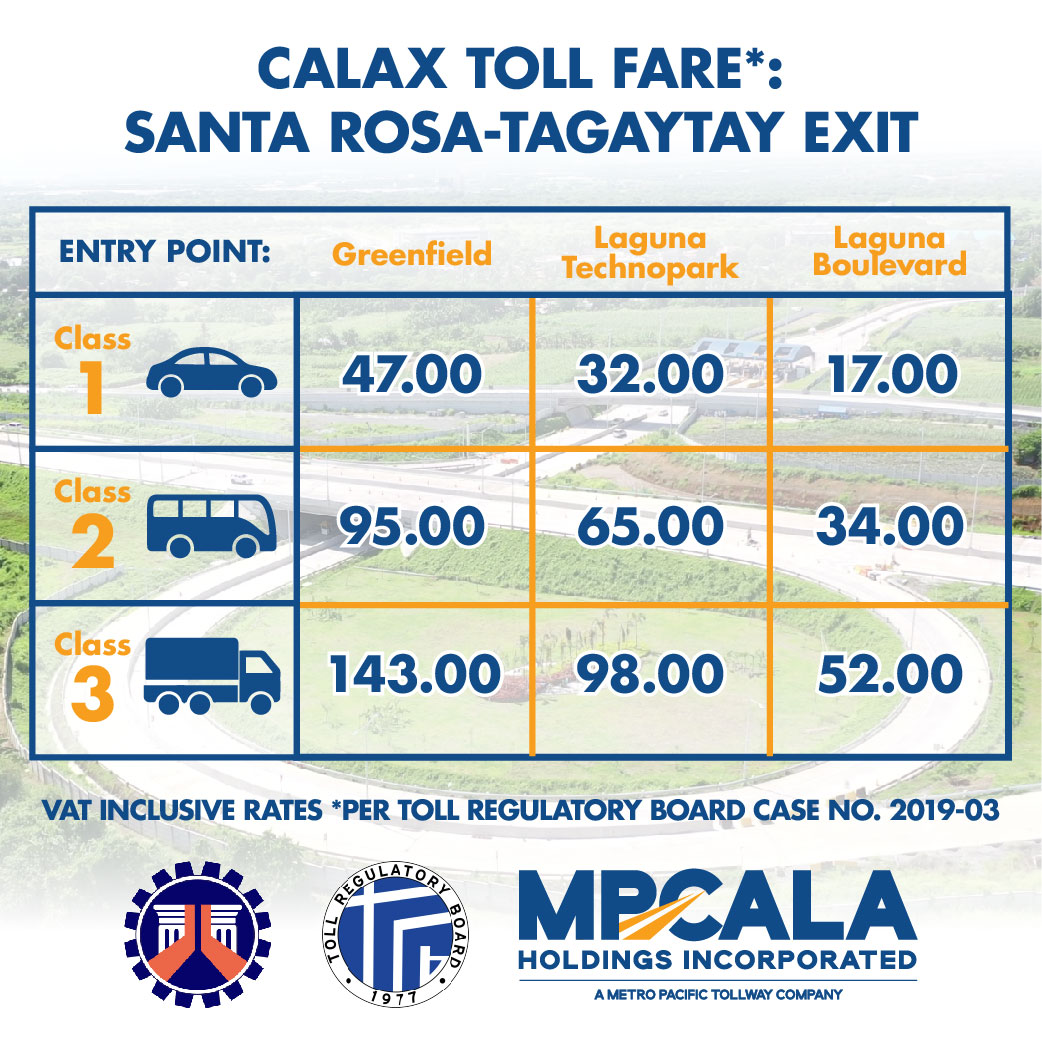 "Lagusnilad in the City of Manila has been undergoing rehabilitation since last year, and by the end of the August, the underpass is set to be reopened. Ahead of this, Mayor Isko Moreno has shared some renderings of the new-look walkway on a Facebook post.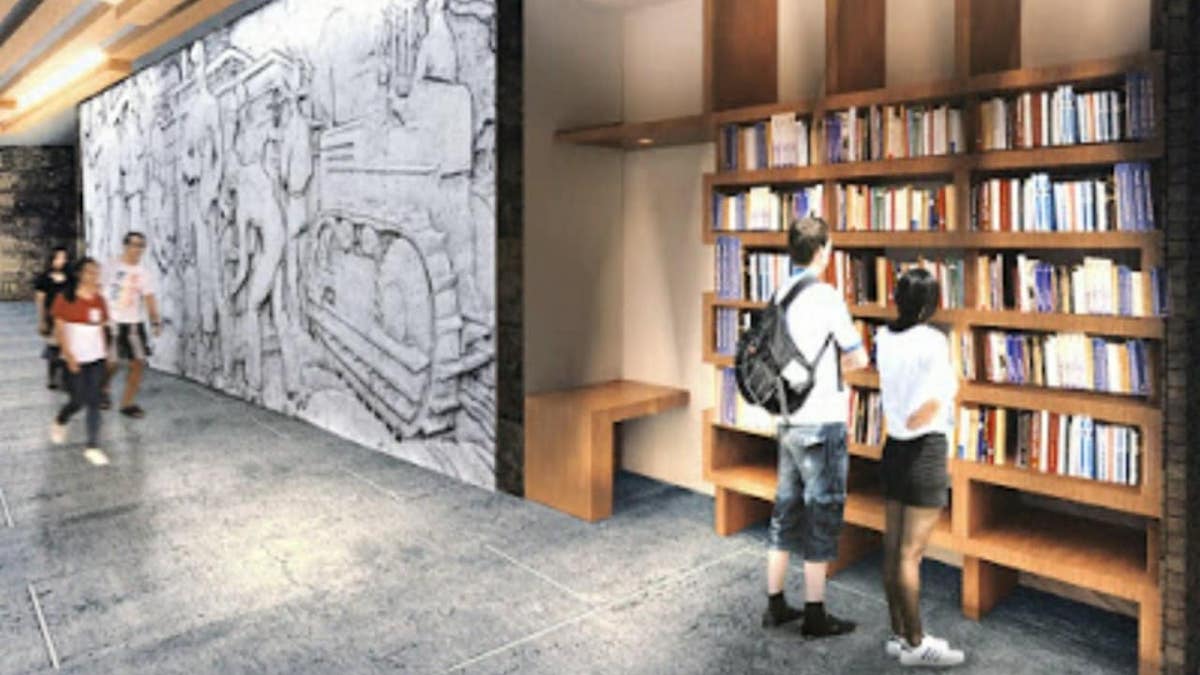 "In case you're wondering about those bookshelves in the image above, they presumably represent the new location of Books from Underground, the well-known bookstore that was shuttered when Lagusnilad was cleared of vendors ahead of its rehabilitation. A CNN Philippines news article from last year reported that Moreno would be providing store owner AJ Laberinto a proper stall and a chance to legitimize his business when the underpass reopens.
"Another notable feature of the facelifted walkway is the Manila City Underpass Mural Project, a collaboration between the local government and the National Commission for Culture and the Arts. The murals depict important moments, places, and figures in the country's history."
"Metro Manila's return to general community quarantine (GCQ) means that authorities have loosened up when it comes to the movement of people, with public transportation once again permitted to operate at a limited capacity. This includes the MRT-3, with 18 train sets resuming trips beginning 5:30am of August 19. The last northbound trip from Taft Avenue station is at 10:11pm, while the last southbound trip is at 9:10pm from North Avenue.
"MRT-3 management is stressing that the use of masks and face shields is required when using public transportation under the Department of Transportation (DOTr) Memorandum Circular 2020-014. Commuters who fail to wear personal protective equipment will not be allowed to enter the station or board the train. Passengers are also required to maintain a distance of one meter from one another, while speaking or taking calls during rides is prohibited."
"The DOTr has finally been able to fix all the escalators and the majority of elevators at all MRT-3 stations. According to the agency's latest announcement, all 46 escalators and 27 of 34 elevators in total are now operational along the train line.
"In addition, the MRT-3 management has also recently installed multiple bike racks at train stations. What's more, passengers may use these bike racks for free—you can our story on it here for more details."
"Victory Liner has unveiled its refurbished buses that will ply the bus line's route up to Baguio City and, well, they're little different. Check them out:
"The regular seating configuration has been ditched in favor of a new 1x1x1 setup to help implement social-distancing guidelines during trips. All seats—including the driver's—also come equipped with acrylic barriers on both sides, though we can see that a passenger's height could limit their effectiveness. Perhaps they're adjustable? Also, that middle row probably won't do passengers any favors when it comes to ingress and egress.
"It must have taken a sizeable investment to convert this bus—and this is on top of what we assume will be a possible hit on fares on account of reduced seating capacity. No word, though, on how many of Victory Liner's buses now carry this seating configuration."
"If you're one of the probably countless commuters out there who are iffy about taking the bus or train during the COVID-19 pandemic, you'll be happy to know Grab already resumed GrabCar trips on August 19. GrabCar rides are now available between 5am and 10pm, while the ride-hailing firm's GrabBayanihan car service for frontline healthcare workers is available 24 hours a day, seven days a week.
"Under the renewed GCQ, both Grab drivers and passengers are required to wear face masks and face shields. According to Grab, if a passenger fails to wear personal protective equipment, the driver may cancel the trip. GrabPay, debit card, and credit card are the only available modes of payments to limit physical contact between driver and passenger."
"Effective August 19, the National Task Force (NTF) Against COVID-19 began implementing new guidelines for pillion riders in areas placed under GCQ, which includes Metro Manila and its neighboring provinces.
"Riders living in the same house are now allowed to share a motorcycle without using a backriding shield. For those not living under one roof, the government has set two conditions: pillion riders must still use a backriding shield, provided it is patterned after the design from ride-hailing motorcycle taxi company Angkas; and the backrider or passenger must be an authorized person outside residence (APOR), though the rider may or may not be an APOR.
"In areas under GCQ, only riders of privately owned motorcycles are allowed to take a backrider as motorcycle taxis are still prohibited from operating under the present situation. The NTF also reminded pillion riders to wear face masks and full-face helmets when they hit the road.
"For areas under modified general community quarantine, the NTF is leaving the decision on whether or not to adopt their backriding guidelines to the local community enforcers based on their assessments of their respective areas."
"'What will we do with all those backriding shields that we don't need now?'
"This is the question being asked by riders after the Inter-Agency Task Force for the Management of Emerging Infectious Diseases (IATF) decided that backriding shields won't be needed anymore for pillion riding in areas under GCQ—provided that the rider and the passenger live in the same house, among other requirements.
"Backriding shields cost around P500 to P1,200 each, depending on the material used.
"The flip-flopping decisions by the authorities on this matter do not sit well with Ako Bicol party-list representative Alfredo Garbin Jr. 'Kailangang mabawi ng motorcycle riders ang kanilang ginastos para makabili at magpa-install ng motorcycle barriers,' he said in a statement. 'Gumastos sila ng perang pambili sana ng pagkain at gamot. Hustisya.'
"Here's his suggestion: Oblige the government to acquire all those unneeded backriding shields, and in exchange, they can give the owners two options to reimburse the cost of these fixtures: 1) Payment in kind for fees and penalties from the Land Transportation Office (LTO), the Metropolitan Manila Development Authority (MMDA), and the Land Transportation Franchising and Regulatory Board (LTFRB). This includes vehicle registrations, traffic penalties, driver's license renewal fees, and so on; or, 2) groceries equivalent to the value of the backriding shield, to be retrieved from the Diskwento Caravan of the Department of Trade and Industry (DTI).
"Should the government acquires backriding shields from riders, Garbin suggested that these can redistribute to barangay tanods and police officers who can use them as protective shields. For one reason or another, he also believes that these motorcycle shields can also be converted into emergency stretchers.
"Nevertheless, Garbin expressed his gratitude to the IATF for retracting the mandatory use of backriding shields for all riders. He also asked the government not to require the motorcycle-taxi riders to use the backriding shields, reasoning that these daily-wage earners 'also deserve equal protection and enforcement of our country's laws and regulations.'"
"Remember when the San Miguel Corporation (SMC) revived the 'Nutribun' at the start of the COVID-19 pandemic? Well, the company is now giving the bread free of charge to Metro Manila's urban poor, distributing it at 30 Petron gas stations across the nation's capital.
"According to the company, one Nutribun packs calories equivalent to a little over one cup of rice. SMC has already begun procuring ovens and kiosks for select Petron stations that will serve as Nutribun distribution centers. Eventually, these centers, located near poor communities, will also offer other meals to go along with the bread, the company says."
"After years of delay, at least 32 new fully-computerized and privately owned Motor Vehicle Inspection System (MVIS) centers located in the different parts of the country will soon be allowed to operate by the Land Transportation Office (LTO).
"According to insiders, the LTO is ironing out the final details of the implementing rules and regulations (IRR) for the MVIS operations, and the IRR is expected to be released in the coming weeks. The MVIS, with a target network of 120 facilities nationwide, will replace the current Private Emission Testing Centers (PETC)."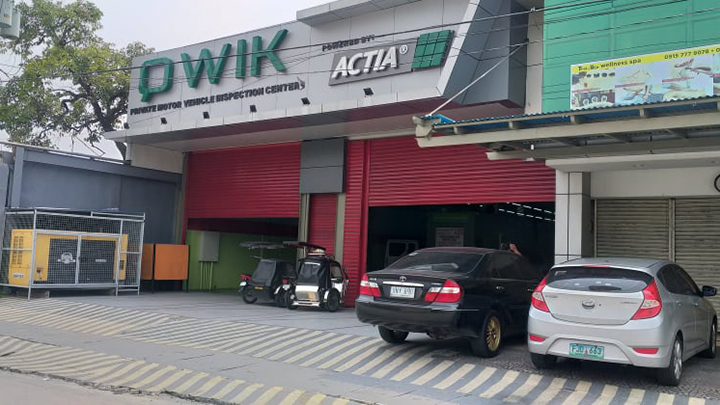 "Top Bikes Philippines recently visited the Qwik Private Motor Vehicle Inspection Center in Angeles City. All motorists in the country should familiarize themselves with the MVIS program and its corresponding equipment, 60-point testing procedures, and time involved to complete the process. Take time to read these 11 facts about the new MVIS centers before you walk into one, or you risk wasting the P1,800 testing fee."
"Starting October 2021, the LTO will issue driver's licenses that will be valid for up to 10 years. However, not all motorists will be able to enjoy this privilege.
"The LTO in a recent briefing said that it will implement a points system that will be the basis for granting drivers these 10-year licenses. Under this new system, drivers will garner demerit points for each violation they commit. The agency has categorized the violations into three, with the corresponding demerit points: grave, five points; less grave, three points; and light, one point. The LTO also clarified that less grave or light violations may be reclassified as higher violations if committed repeatedly.
"LTO chief Edgar Galvante shared that even a single demerit point will disqualify a motorist from availing himself of a 10-year license. What's more, a motorist's license may be suspended if he accumulates 10 demerit points. He will then have to attend a reorientation course before he is allowed to drive again. Meanwhile, accumulating 40 points will result in the revocation of the driver's license, and the license holder will be prohibited from acquiring a new one for two years afterwards.
"The agency also mentioned that the violations and the demerit points will be uploaded in its database, and motorists may soon be able to access and monitor this through the LTO website."
"Food deliveries are allowed 24/7 in Metro Manila during the strict GCQ and riders are exempted from the region-wide curfew, authorities said on August 20.
"Restaurants and fast-food chains can also operate for 24 hours, MMDA general manager Jojo Garcia told reporters. Secretary Ramon Lopez of the DTI earlier said workers in food establishments and those that are allowed to operate under GCQ are exempted from the 8pm to 5am curfew.
"Mayors will determine the dine-in capacity of the restaurants, officials said. Operations are still limited to 30% capacity. Staff and clients must adhere to health protocols and wear face masks and face shields, observe social distancing, and disinfect frequently."
"The DOTr has announced that it will need P1.04 billion to establish a bike-lane network in Metro Manila to provide commuters an alternative mode of transport.
"The proposed bike lanes will be 1.2 to 1.5 meters wide, and will be sectioned off by permanent barriers instead of the plastic ones used in the past. The dedicated and protected bike lanes will be located in the outermost lanes—the lanes closest to the sidewalk—of circumferential, radial, and major roads. This project will span some 644km.
"The budget can come from the 'Bayanihan 2' bill once it is enacted, says DOTr undersecretary Mark Steven Pastor. The second pandemic response law, Pastor notes, will allow the president to reallocate funds for the construction of bike lanes.
"Pastor mentions that biking will also improve the health of the public. As per the request of health workers, the DOTr is planning to set up temporary bike-lane networks in areas around hospitals in Manila and Quezon City. He adds that a bike-lane network has been in the pipeline as early as 2017, with progress made in May and June along EDSA."
"The EDSA Busway has been a hot topic of late, mainly because of the concrete barriers that separate it from the rest of the busy thoroughfare's lanes.Other issues that have been brought up include the lack of stops, and the lane where authorities chose to place the busway.
"On paper, placing the EDSA Busway on the inner lane makes sense as it allows vehicles plying it to speed along without obstructing cars turning onto side roads. There are two problems here, though: One is that commuters will have to board buses from the center of EDSA, and the second is that public buses come equipped with doors on the right side.
"The latter issue isn't just an inconvenience, but also a potential hazard as people will need to board buses on the same side as the flow of traffic. Thankfully, the DOTr and the LTFRB are now taking steps to deal with this.
"In a statement released on social media, the DOTr announced that the two agencies have deployed public buses with passenger doors on the left-hand side along the EDSA Busway. Three units with this configuration are already plying the route, and the DOTr says more are scheduled to follow.
"LTFRB chairman Martin Delgra III, meanwhile, provided an update on new routes and guidelines for jeepneys (PUJ), UV Express vehicles, point-to-point buses (P2Ps), transport network vehicles services (TNVS), and taxi services.
"'For modern PUJs, 716 units have begun operating in 45 routes; while for traditional PUJs, the LTFRB has allowed the operation of an additional 4,498 units in 60 routes. This brings the total number of authorized traditional PUJs to 12,443 in 126 routes,' Delgra said.
"'Meanwhile, an additional four routes with 641 units have been authorized for UV Express, which totals to 1,621 authorized UVEs currently plying in 51 routes. While 364 units of P2P buses are operating in 33 routes, with 20,493 taxis and 23,776 TNVS ferrying passengers in the Metro.'"
"Last week, news of a possible EDSA tollway broke online following an interview with DOTr assistant secretary Alberto Suansing. In it, the official suggested that such a system could reduce the number of cars on the thoroughfare and generate revenue, too.
"'We will also be introducing parang sa Singapore, the tolling. Let's say for example 13 hours of the day, from 7am in the morning until 10am in the morning, and then again from 4pm in the afternoon until about 9pm in the evening," Suansing said during the interview with One News.
"'Pag dumaan ka diyan sa stretch ng EDSA, let's say from Quezon Avenue hangang doon sa Roxas Boulevard, you will have to pay toll.'
"The DOTr is now clarifying that it is not proposing establishing a toll system on EDSA, saying that while the idea has been brought up, it has not been formally discussed by the agency's current administration.
"'This is an idea/concept suggested by various stakeholders, but has not been formally discussed yet by the present DOTr administration," the agency said in a statement.
"According to DOTr Road Sector Consultant assistant secretary Bert Suansing, this suggestion was initially raised more than a decade ago, during the time of former MMDA [Metropolitan Manila Development Authority] chairman Benjamin Abalos,' the DOTr added, stressing that while the agency is open to suggestions, it does not necessarily mean they will be implemented.