"On December 21, Department of Transportation (DOTr) undersecretary Artemio Tuazon Jr. and Land Transportation Office (LTO) chief Edgar Galvante invited journalists to Qwik Private Motor Vehicle Inspection Center in Angeles City, Pampanga, to witness how the new 60-point inspection process works.
"Of the 138 PMVICs targeted for completion, the DOTr says 29 are now operational and engaged in actual vehicle testing. These facilities—costing some P65 million each—are spread out across the country.
"With the anticipated opening of more PMVICs in the coming months, Tuazon said that emission testing centers are gradually being phased out in areas where new PMVICs are already fully operational. In these areas, the DOTr has stopped issuing permits to operate for old emission testing centers.
"'We explained to the owners of the emission testing centers that if ever we will give them the authorization to operate, it will be on a temporary basis only. And it will be good only until the PMVIC in the area become fully operational,' Tuazon explained.
"Previously, there were more than 1,000 private emission testing centers in the country. However, most of them did not attempt to renew their government contracts when PMVICs were granted certificates of compliance by the DOTr."
"At the start of the week, Petron announced that it would be slashing 50% off all its fuel prices at select branches on December 22 in celebration of the 2020 holidays. The promo would only be available today from 11am to 1pm, and customers need only purchase one liter of gas or diesel to avail themselves of the discount.
ADVERTISEMENT - CONTINUE READING BELOW ↓
"A price cut like that over only a two-hour period was naturally going to catch motorists' attention, and, well, photos taken near gas stations today are a testament to how much hype the promo had generated.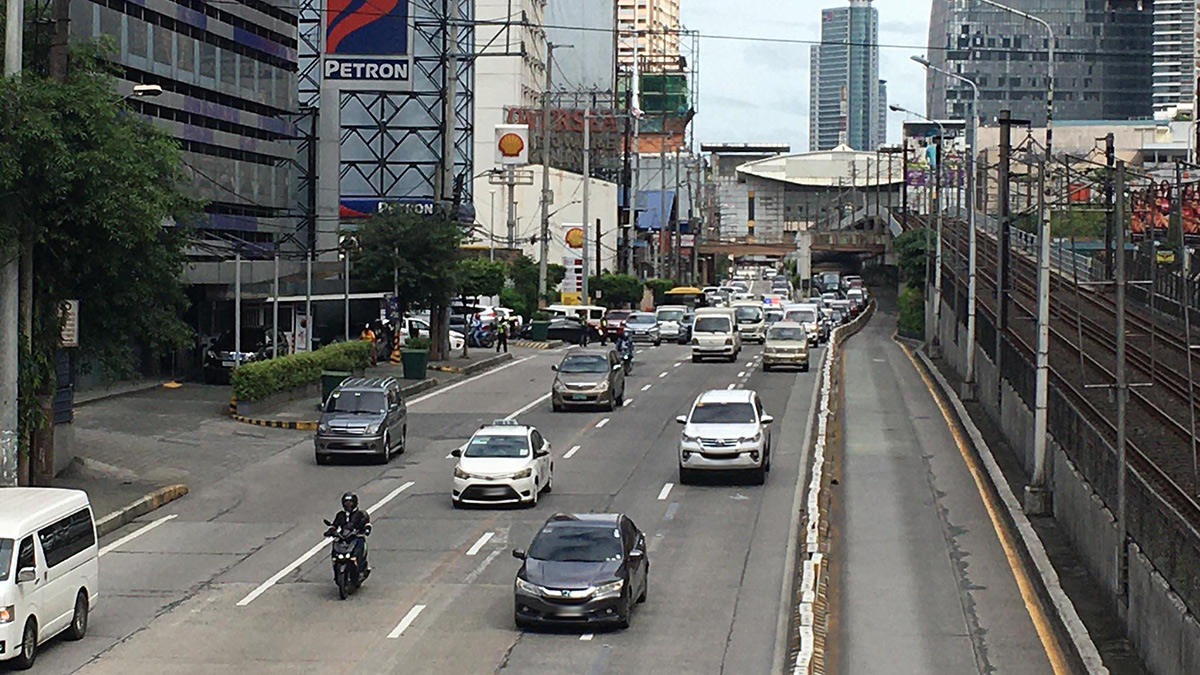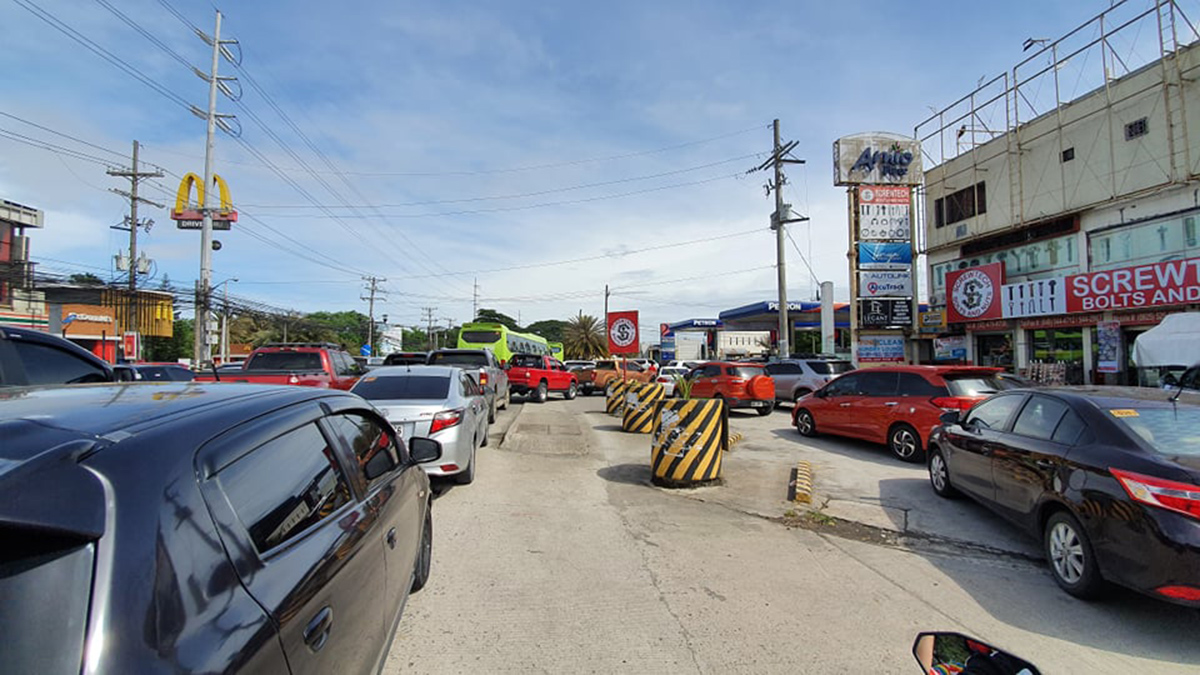 Some netizens also took to social media to share their experience lining up for fuel at Petron stations on December 22. On the same day, the oil company issued an apology for the traffic disruptions caused by the promo.
ADVERTISEMENT - CONTINUE READING BELOW ↓
Recommended Videos
"On December 2022, the DOTr announced that it had ordered a total of 240 train cars for the upcoming Metro Manila Subway following a contract package signing between the Philippine government and the Sumitomo Corporation and the Japan Transport Engineering Company joint venture (JTRAC-Sumitomo).
"The deal has a total approved cost of P367 billion for the 'design, supply, installation, construction, testing, and commissioning' of train sets for the subway line. That's for 240 train cars or 30 eight-car train sets.
"'We will have 30 train sets for the subway alone. Indeed, the sustainable solution for our traffic congestion is the buildup of our mass transportation network,' DOTr undersecretary Timothy John Batan said in a statement, adding that the figure is already greater than the number of train cars the country had running back in 2016.
"The Metro Manila Subway will consist of 13 stations stretching from Quezon Avenue all the way to Bicutan, and even up to Terminal 3 of the Nino Aquino International Airport (NAIA). The first phase of the project, which is four stations from East Valenzuela to North Avenue, is already under construction and expected to be up and running by 2022, with the rest of the subway scheduled to become operational by 2026."
"At the onset of this pandemic, San Miguel Corporation (SMC) officially waived toll fees for all frontliners passing through SMC-operated expressways. To date, the company has already waived a total of over P138 million in toll collections: P67,334,728 from the Skyway, P55,898,294 from the South Luzon Expressway (SLEX), P6,212,260 from the NAIA Expressway (NAIAX), P5,868,992 from the STAR Tollway, and P2,899,345 from the Tarlac–Pangasinan–La Union Expressway (TPLEX).
ADVERTISEMENT - CONTINUE READING BELOW ↓
"'It has been nine months since we started this program. And while our situation these days may be a little different since we have less restrictions, make no mistake: We are still in a pandemic, and our medical practitioners have not stopped fighting,' said SMC president Ramon S. Ang. 'They are still battling COVID-19 and sacrificing so much to save lives. That is why we have also not stopped showing our appreciation for them.'
"Now, this won't be going away anytime soon, in case some of you might be wondering. In fact, Ang himself said that this privilege will continue indefinitely.
"'This year has been quite difficult for our country, and for all of us Filipinos. Through it all, our front liners have worked tirelessly and selflessly to save lives and help contain this virus,' he said. 'This Christmas season especially, let us be reminded that they are a gift and a blessing to all of us.'"
"The Department of Transportation (DOTr) has flaunted three new diesel-hydraulic locomotives and 15 new passenger coaches for the Philippine National Railways. The new trains were made in neighboring Indonesia, and are part of a re-fleeting initiative that started back in 2018.
"The new additions are expected to increase the rail line's capacity to 1,250 passengers per set, per trip—perfect for when commuters begin flooding the rail line once the COVID-19 pandemic is done and over with. Speaking of flooding, the DOTr says the new trains have a wading depth of up to 18 inches.
"In a statement, PNR general manager Junn Magno shared more details about the newly added trains' flood-wading capability.
"'Itong mga tren na ito ay high-capacity, kahit umuulan pwedeng idaan sa kalsada, walang electricals sa ilalim. Makakalusot sa baha,' the official said.  
"'Yung ginagamit kasi namin ngayon, nasa ilalim yung diesel motor na kapag tumaas ang tubig, masisira. Itong bago ay designed para sa six inches na tubig, mailulusot sa mga baha ng Metro Manila,' he added, also sharing that this is the first time in more than four decades that the rail line will be served by a new fleet."
Out and about? Be mindful of the holiday schedules for the LRT and the MRT
Last but not least, here's when you can use the major expressway toll fees over the holidays