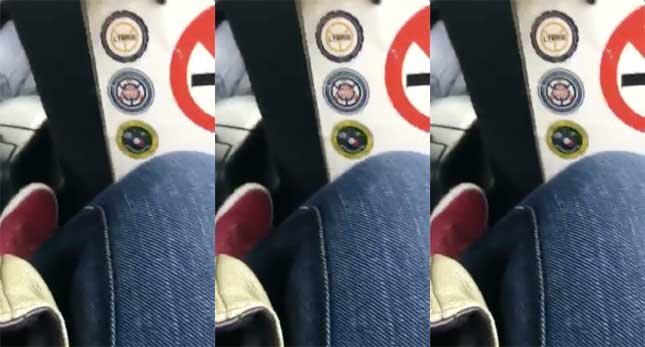 As you read this, we've just taken down a video we shared on our Facebook page, showing a taxicab driver revealing the rampant drug use among cabbies. In the video--sent to us by a female reader who had ridden the driver's cab--the driver said he had stopped taking drugs because he was worried about the random tests expected to be administered in the coming days as the country welcomes a new president.
The driver also expressed fear that he could lose his job, a penalty he couldn't afford to suffer as a father of five children.
Now, we're not naive. Even prior to watching the video, we had always known that drug use was prevalent among drivers of public-utility vehicles in the Philippines. But hearing the confession directly coming out of a cabbie's mouth is something else. It greatly unsettled us, to be honest. First, because we were reminded of the horrible crimes being attributed to taxi drivers lately, and second, because we were forced to grapple with the realization that there are countless cabs out there servicing our loved ones. How many of these are driven by stoned drivers? How many of the latter will chance upon a female relative of ours? The thought is truly nauseating.
And so we posted the video. This has got to be prominently talked about now, we thought.
"We do it (take drugs) so we can make the boundary (the required sum to be turned over to the taxi operator)," the driver explained in the video. "Our employer knows we're taking drugs. And now that he could be implicated, he's incriminating us. I'll incriminate him as well."
Analyzing the video further, we shook our head at this vicious ecosystem. Taxi fleet owners usually release their cabs in 24-hour shifts. Which means their drivers have one full day to meet the boundary. With the kind of traffic we have now--not to mention the rise of app-based ride services like Grab and Uber--cabbies have no choice but to drive nonstop. How are they going to do it? With coffee and cigarettes? No. Their brains and bodies will need the kind of boost only potent drugs can provide.
Surely, PUV drivers shouldn't bear all the blame for this. Their drug dependence is but a piece of a bigger picture. And so we took down the potentially viral video (we privately sent it to the authorities instead).
ADVERTISEMENT - CONTINUE READING BELOW
We're not justifying drug use in this case. But given this setup--and this is also true with bus, jeepney and truck drivers--how do you suppose our PUV drivers can efficiently do their job? In essence, PUV operators are deploying drug-dependent personnel to take care of our transportation needs. Think about it.
Of course we find it hard to believe that government--hello, LTO and LTFRB--isn't aware of what's happening. It's time somebody looked into this. We need to start improving the working conditions of our PUV drivers. They have too many lives in their hands for us not to.
We have a theory. With the impossibly long hours through which these drivers need to work and stay sharp, they are presented with two options:
* Take drugs and be able to endure the marathon shifts without rest or sleep. But then their mood and behavior get altered, too. Hence the crimes we read in the news.
* Refuse drugs and stay clean. But then their brains and bodies will eventually break down. Hence the accidents we also read in the news.
Pick your poison.
Government needs to review the working conditions in the public transport industry NOW. Fixed salaries might be a good place to start. That or we should all be ready to keep playing the motoring version of Russian roulette. One of these days, it could be us or a member of our family getting mugged, raped and murdered, or falling down a steep ravine.