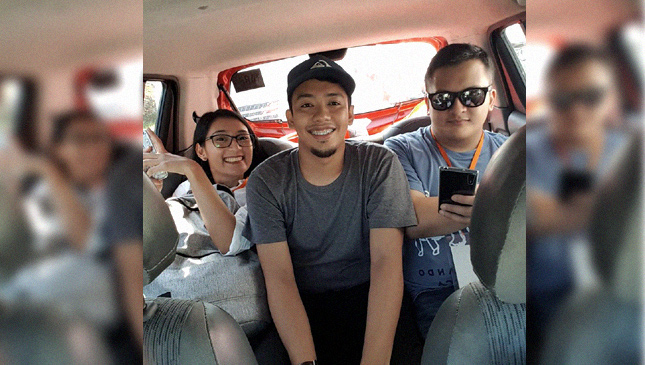 So, about that driver-only rush hour ban on EDSA: You don't think Metro Manila's the only city to have given such a policy a shot, do you? Because it's happened in other countries in the past already--including our ASEAN neighbor Indonesia in the early 2000s.
The truth is, government agencies emphasizing the use of carpooling to battle traffic isn't new. In Jakarta, cars traversing main roads were required to carry multiple passengers during rush hours. How did Indonesian motorists adjust? Well, just like us they probably made changes to their schedules and found some carpooling buddies--but the traffic countermeasure gave rise to different issue altogether: Passengers for hire.
Continue reading below ↓
Recommended Videos
Yes, these were the "car jockeys" Senator Leila De Lima was referring to when she warned the Metropolitan Manila Development Authority (MMDA) about the consequences of implementing such a drastic policy in haste: individuals making a living out of motorists' need to comply with a driver-only ban.
"While carpooling may be commendable, this plan prohibiting driver-only vehicles along EDSA could give rise to paid car jockeys who are more than willing to risk their own safety by getting into the cars of strangers just to earn money," De Lima said, adding that the policy didn't prove effective in Indonesia.
The Senator also added that the passenger-for-hire system in Jakarta became so prevalent during the policy's implementation there that children actually left schools to become full-time car jockeys. "This instance should remind our government to rethink its plan before fully implementing the HOV lane because aside from possibly worsening the traffic in EDSA, they might put the safety of the Filipino people, especially those from the poor sectors of society, in great peril," she said.
De Lima may have been referring to a 2016 report by The Guardian, which included an interview with 27-year-old Muhammad Asmin--a drop-out and veteran car jockey of over 10 years. "It is good for us, the poor, even if it's not working," Asmin said referring to the carpooling policy.
Alfa Wahyudi, a 21-year-old car jockey back then, painted an even more depressing picture of the industry. "We have been blamed for worsening the gridlock but the government didn't provide sufficient jobs for us," she told The Guardian. "Don't blame our presence if the government is unable to provide us jobs."
Jakarta's carpooling rule has since been dropped, and along with it passengers-for-hire like Wahyudi and Asmin. But if the reports are to be believed, then it's clear the problem extended well past traffic, and into poverty and unemployment.
With rising inflation and a driver-only ban of our own, could we see such an industry thrive in Metro Manila, too?