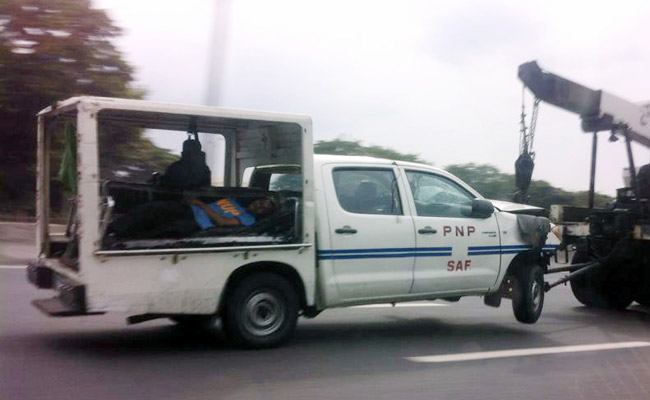 Short of acknowledging that our policemen lack mobility, Department of Interior and Local Government secretary Mar Roxas announced today that the Philippine National Police will soon purchase "1,865 brand-new patrol jeeps to enhance police mobility and shorten the response time to crime or rescue situation."
The DILG is said to have a P1.864-billion budget for said vehicles. In connection with this, the PNP will hold "a pre-bid conference on July 10 at the PNP headquarters in Camp Crame, Quezon City."
The bidding, according to Roxas, "will be conducted in an open and transparent process in compliance with Republic Act 9184, or the Government Procurement Reform Act. The bids received in excess of the approved budget contract of P1.864 billion will be automatically rejected."
What are the specifications of the patrol vehicles? "Each of the the patrol jeeps to be procured must have a modular seating arrangement, or have seats configurable to face both outward and inward; and must be capable of transporting up to 12 persons at one time, to provide tactical and quick deployment of police forces," said the announcement.
Roxas added that the Aquino administration "intends to provide at least one patrol jeep each to the 144 cities and 1,490 municipalities across the country." The allocation, he explained, will be based on the specific needs of the cities and the municipalities.
Photo from Prince Andres