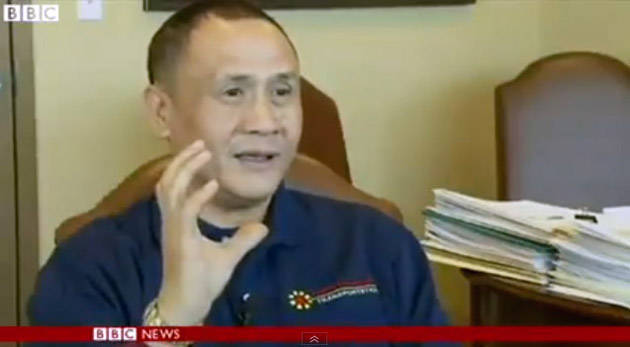 Finally, some feel-good motoring news involving a Filipino driver. BBC News has reported that a Pinoy taxicab driver in Las Vegas returned a bag left by a passenger inside his car. The contents of the bag? A cool $300,000 in cash, supposedly left by a high-roller casino player whom the cabbie had reportedly picked up at a gaming hotel.
By the way, it was never mentioned in the report that the driver is Filipino. We simply deduced this from his looks, his accent and, well, his name (Gerardo Gamboa).
According to the report, Gamboa only realized that a bag had been left in his cab when his next passenger told him about it. He initially thought it was just a bag of chocolates. When he opened it, he was shocked to see six bundles of $100 bills amounting to $300,000.
When asked if he wasn't tempted to keep the money, especially considering that it's Christmas season and he could use some cash, Gamboa said he didn't even think about it.
"It's about doing something good to other people, so you can pick up a good reputation, especially for your company, for your family and for yourself," shared Gamboa. "Even if you're just driving a cab, you should want people to give you respect. Be a decent person."
Continue reading below ↓
Recommended Videos
While the owner of the bag hasn't offered him a reward as of this writing, Gamboa's taxicab company has already given him a check for $1,000 for his integrity.
Just absolutely amazing. Salute, Mang Gerardo! We wish everyone back home--especially our public officials--had even just half your honesty.
If you're viewing this on a mobile device and can't see the video, please click here.