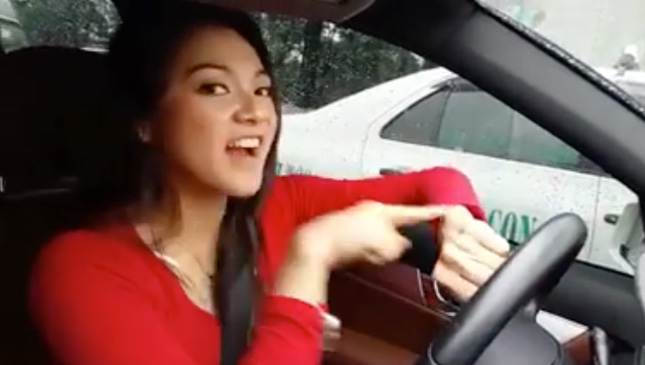 If you're a driver in Metro Manila and you haven't noticed the exponentially worsening traffic situation, there's something wrong with your mental faculties. You seriously need to have yourself checked.
Anyway. Traffic is insanely, mind-f*ckingly bad these days. And it's not even October, when Christmas spirit is known to so permeate every shred of our cultural fabric that roads fill with cars like the Lord is coming back tomorrow. To be honest, we've been sort of expecting to receive videos of motorists just losing it and running amok on EDSA--possibly smashing every smoke-belching bus in sight with a steering-wheel lock or something. Thankfully, we haven't seen such footage. Either it hasn't happened or we just haven't thoroughly sorted the messages in our inbox.
But then there's this pretty girl named Jan-jannie Loudette Vicencio Alipo-on, who posted on her Facebook page a video of how she reacted to traffic gridlock yesterday. According to her Facebook page, Alipo-on is a member of the 24K Girls from the TV show Kapamilya: Deal Or No Deal, so this could all be in the name of social-media fame.
She explained the video with this caption: "This traffic mess in Metro Manila is really pissing me off. Grrrrr...I need to get this out of my system." She also used the hashtags #NowImMad, #OnlyInThePhilippines and #BeastMode.
So this is her pissed-off face...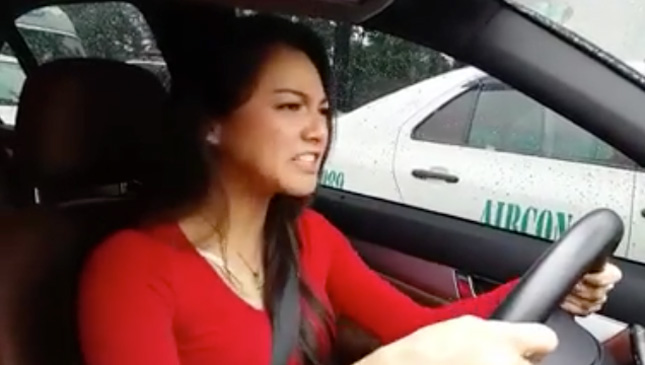 She then said in the video: "Every day, traffic. Whole day na lang, rush hour. And it's a Sunday!!! Now I'm mad. Now I'm pissed."
So here's more of her pissed-off face.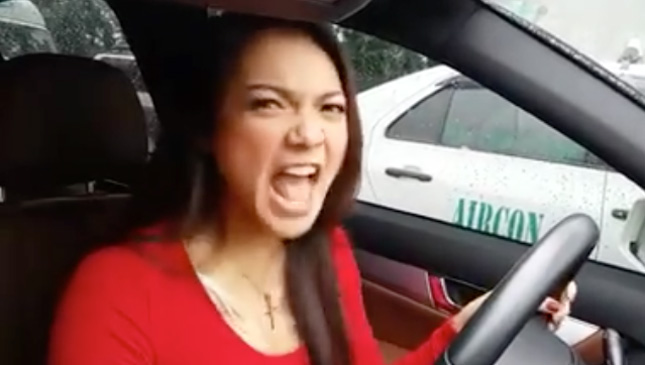 Still cute, right?
She then exclaimed: "Let's do this!!!"
Thereupon she unbuckled her seatbelt.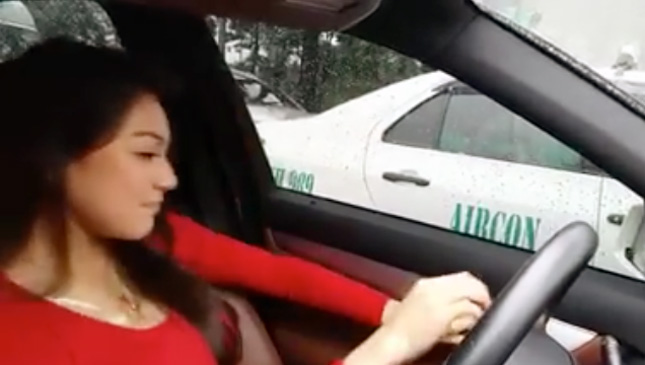 And she stepped out of the car.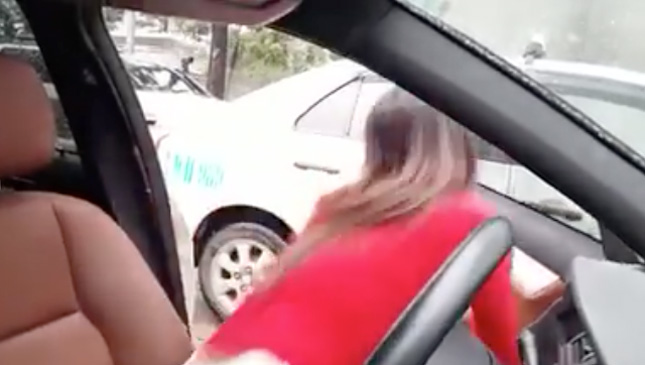 What was she thinking? What was she going to do?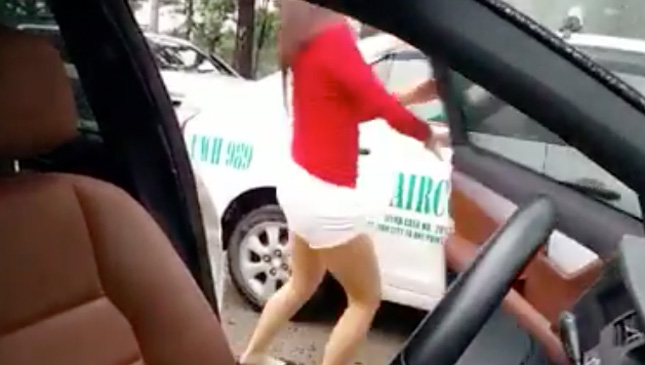 Was she attacking anyone? An undisciplined taxi driver perhaps who was making the traffic worse? Or maybe the traffic officer who was playing Clash Of Clans instead of directing the flow of vehicles?
She pointed at the video camera in her car, as if to say: "Watch this."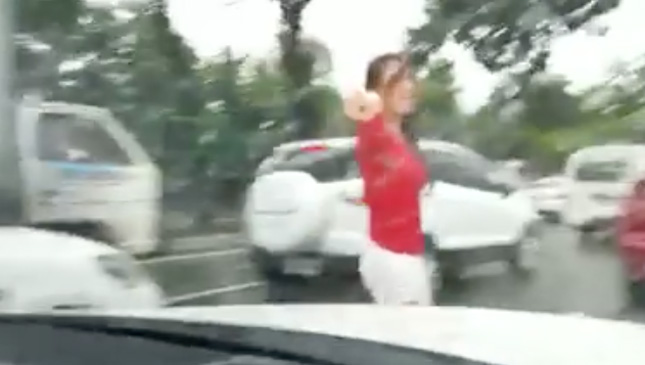 She then positioned herself right in front of her car.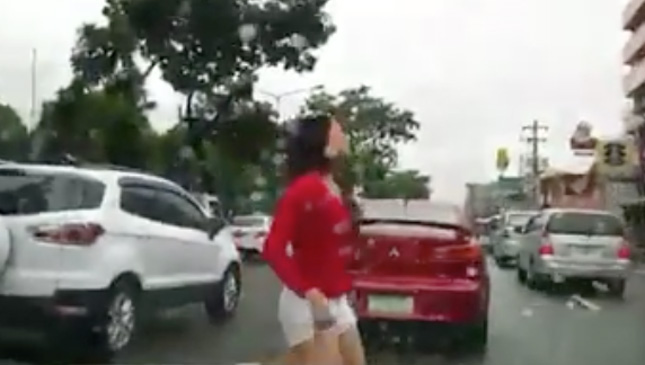 And then she danced to a remixed version of Fun's 'We Are Young'.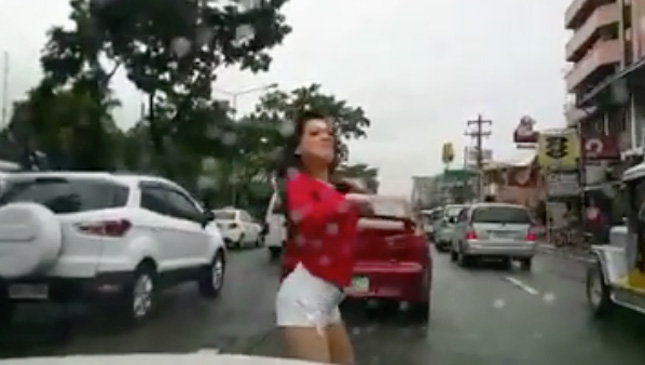 And danced some more.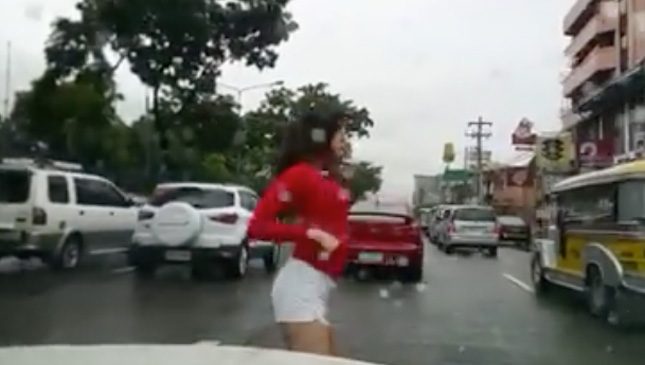 Until this happened.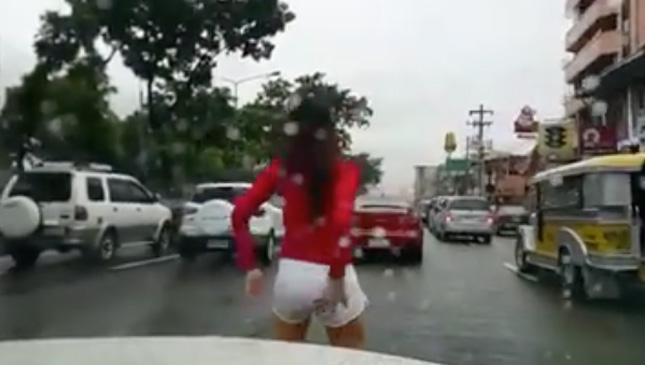 And this, too.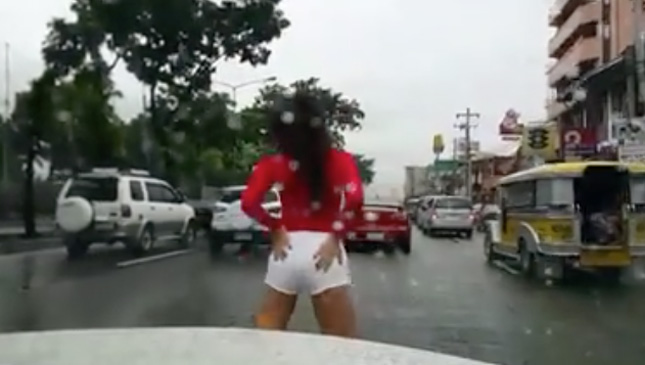 Okay.
Many of you are now sneering and dismissing this as nothing but the action of someone desperate for her 15 minutes of fame. The real men, however, are now applauding and searching her on Facebook and Google. Because let's admit it: She's a true Traffic Stopper.
ADVERTISEMENT - CONTINUE READING BELOW
Watch the video here.
Photos from Jan-jannie Loudette Vicencio Alipo-on