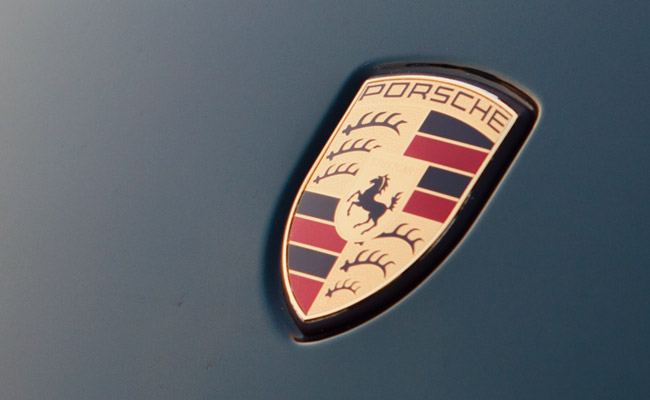 The long arm of the law has caught up with former Bureau of Customs messenger Paulino Elevado IV, who, in 2012, was caught by CCTV cameras on the South Luzon Expressway driving a Porsche, and shooting, chasing and beating a 20-year-old student driving a Toyota Innova.
According to ABS-CBNNews.com, the Office of the Ombudsman found Elevado guilty of serious dishonesty, "with the aggravating circumstances of conduct prejudicial to the best interest of the service and violation of the code of conduct and ethical standards for public employees and officials." The Ombudsman also found probable cause to indict Elevado for five counts of falsification of public documents and two counts of violation of Section 7 of the Anti-Graft and Corrupt Practices Act for false declarations in his statement of assets, liabilities and net worth.
"We consider the Ombudsman's resolution on Elevado's case and his indictment as a victory for good governance," said revenue operations and legal affairs group chief Carlo Carag in a statement. "It sends a signal to Customs personnel that the President's reform team is serious in cleansing the bureau of corrupt officials."
It was in February 2012 when the Department of Finance's Revenue Integrity Protection Service filed a complaint against Elevado for failing to declare his other "businesses" in his SALN while he was employed by the bureau from 1992 to 2008.
"It was only in 2008, or 16 years after assuming office, that respondent acknowledged that he was engaged in the buying and selling of cars and general merchandise, and in various small businesses, without identifying these businesses with sufficient particularity," the Ombudsman said.
The government official also found Elevado guilty of "conduct prejudicial to the best interest of the service" in the shooting incident.
"The respondent did not act in a manner that upheld the image and integrity of his office," the Ombudsman said in the statement. "In no manner could the respondent justify his action as an act of self-defense or in enforcement of his rights."
Since Elevado has reportedly resigned from the Bureau of Customs, the Ombudsman imposed a fine of P20,000 and ordered the forfeiture of all his retirement benefits.
May this serve as a stern warning that even a Porsche is not worth living a dishonest life for.