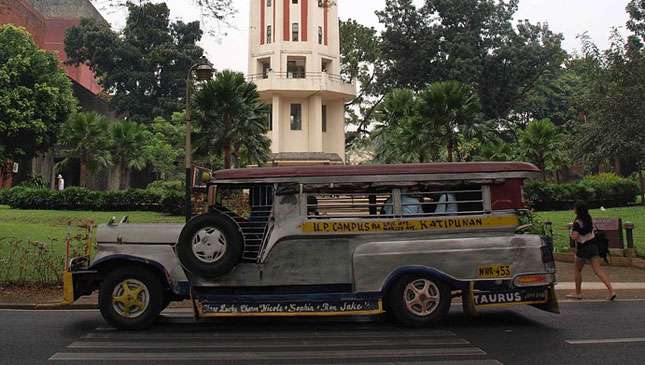 The government's long-planned PUV modernization program has officially been launched. The formalities took place during a briefing at Camp Aguinaldo. The program, according to the official press release, is "designed to make public utility vehicles safer, more convenient, more comfortable, and environment-friendly."
Chief among these changes is the issuance of the Omnibus Franchising Guidelines (OFG), which are new rules for PUV franchises aimed at improving their practices. Under these guidelines, local government units (LGU) are required to develop a local transport plan (which includes traffic management measures), and a route plan based on existing networks and passenger demand. Right now, PUV franchises work with route proposals from operators.
To help you better understand this long-term program, we've summarized some FAQs on the matter:
*What's covered under the PUV modernization program?
Buses, jeepneys, and public utility vans.
*What's the timeline of implementation?
As soon as the OFG is passed, which the Department of Transportation (DOTr) estimates could happen as early as this year.
ADVERTISEMENT - CONTINUE READING BELOW ↓
*What's the benefit for commuters?
For one, it'll make commuting safer. The new vehicles will be equipped with GPS and CCTVs to monitor both drivers and passengers. They'll also have speed limiters, and safety officers will be assigned. The entire public transport network promises to be expanded and planned out better, plus the new vehicles will have easier access for PWDs and those with limited mobility.
*What's the benefit for PUV drivers?
It's no secret that jeepney drivers have been against this program from the get-go. But, they'll actually be getting monthly salaries and benefits. Yup, that's right. Hopefully, that means they'll stop parking in the middle of the road trying to get as many passengers as possible. They'll also have reduced working hours, and be given opportunities to take part in government-sponsored driving training programs. The new PUVs are supposed to be easier to operate, too.
*What's the benefit for local manufacturers?
As part of the program, the DOTr is working with the Department of Finance, the Department of Trade and Industry, and other financial institutions to give manufacturers and operators better access to credit. Small operators, meanwhile, can consolidate their resources to share the costs of operations and maintenance. The loan program promises low equity, low interest rates, and longer payment periods.
*Will the old jeepneys be scrapped?
No, according to the DOTr. Instead they'll be modernized to provide better service. There'll be a three-year transition period to bring the old vehicles up to speed with the government's assistance. Among the changes the modernization program will address is to ensure that the vehicles comply with international and local emission standards. They'll also be improving the driver's view of the road and will rid vehicles of any unsafe protrusions.
*What's going to happen to existing franchises?
Upon issuance of the OFG, existing franchises will continue to operate for two to three years. During and after the transition period, they can apply to operate in new or modified routes as put together by the LGUs in their local route plans.
Thoughts? Violent reactions? Let us know in the comments.