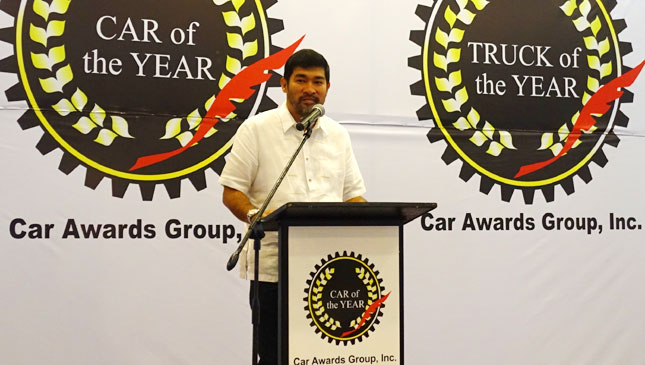 We gotta give it to LTO assistant secretary Alfonso Tan Jr. for stealing the show at the Car Awards Group's launch of the 2015 Car of the Year and Truck of the Year at the Manila Polo Club. Transportation secretary Joseph Emilio Abaya had originally been invited as guest, but due to a prior commitment, he sent the LTO chief as his representative.
As reported earlier, his speech addressed the pressing concerns of Philippine motoring--delayed issuance of license plates and drivers' licenses--and then some. For a moment, we forgot the event was about the automotive award-giving body. So to spread his message, here are choice quotes from Tan during the event:
* "We are sincere in our efforts for change."
* "I filed 44 administrative charges against LTO employees. My predecessors had filed only 10 charges--combined."
* "I used to register my vehicle myself, and renew my license myself."
* "I have two criminal cases with the Ombudsman for taking businesses away from former contractors in our effort to clean up the LTO."
* "We're begging you to help us. We want to improve things before we step down."
* "News reports that are one-sided don't really help. They give a false view to the public."
Photo by Tracy Carpena