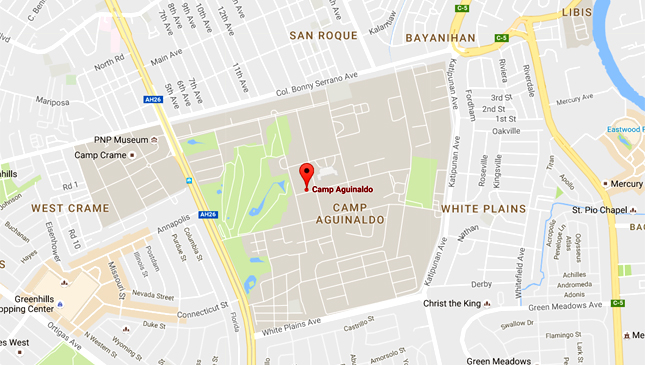 No window coding, a ton of alternate routes, and a crackdown on erring bike riders—with all the newly placed restrictions government bodies have been dropping on motorists as of late, you might be led to believe they're out to make traversing Manila harder than it already is.
ADVERTISEMENT - CONTINUE READING BELOW ↓
Of course, this couldn't be further from the truth. According to a report by CNN Philippines, the MMDA is set to make Camp Aguinaldo open to motorists by the end of November. The move could cut travel time from Katipunan to EDSA by a significant margin. What usually takes an hour will take five minutes entering via Gate 6 and exiting via Gate 3, the report says.
A welcome move, no doubt, but one that isn't as straightforward as you might think. Passing through the Armed Forces of the Philippines' headquarters will require motorists to purchase an access pass and to subject themselves to the camp's security procedures. There's also a 40kph speed limit inside the camp, though that's probably considered light speed compared to the pace right outside it.
No word yet regarding the price of a pass, but officials are expected to accept applications starting November 21 at the MMDA main office along EDSA near Guadalupe, or the agency's satellite office inside Camp Aguinaldo. Simply fill out an application, have your photo taken, and show your vehicle's registration.
ADVERTISEMENT - CONTINUE READING BELOW ↓
Recommended Videos
Camp Aguinaldo deputy commander Col. Agane Adriatico explains: "Para hindi ma-compromise yung access ng Camp Aguinaldo, we have to validate the documents of the applicant."
The move comes just as the capital's holiday season traffic is beginning to ramp up. Hopefully, everything goes according to plan and the pass comes at a reasonable price.