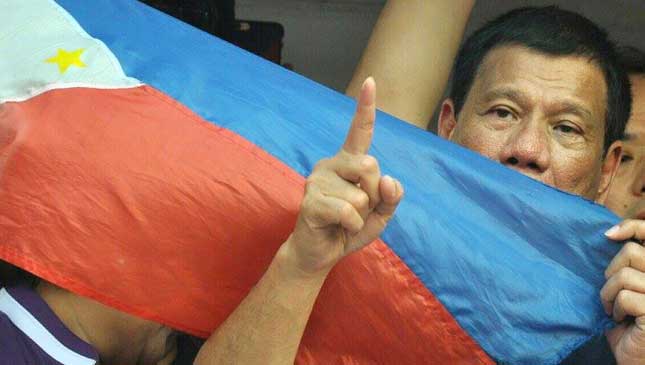 In a country where even the lowest barangay official is usually looking to take advantage of the perks that go with his position, it is refreshing to hear the incoming president of the republic consistently proclaim that he doesn't want the fringe benefits attached to his job.
In a report by GMA News Online, president-elect Rodrigo Duterte was quoted as saying he doesn't intend to use the '1' protocol plate assigned to the country's highest office. The following is the sound bite he reportedly provided: "Yung plaka ng presidente, itapon mo 'yan. Masyadong corny 'yang number 1 na plaka."
This declaration comes after the revelation that Duterte would rather have a pickup truck for his presidential ride. What a dude.
Wait...there's more.
Apparently, Duterte also doesn't want his cabinet officials to use protocol plates. "Tsaka 'yang cabinet members, no more official plates also," he supposedly said. More awesomeness, obviously.
However, he added that he will allow lawmakers to use theirs: "Hayaan mo 'yang congressman at senador. Hayaan mo 'yang judiciary kung gusto nila."
Actually, Mr. Next President, it's the congressmen's almighty '8' plate we all would love to see discarded. There have simply been too many abuses committed because of it. Please make it happen.
Photo from the Rody Duterte Facebook page