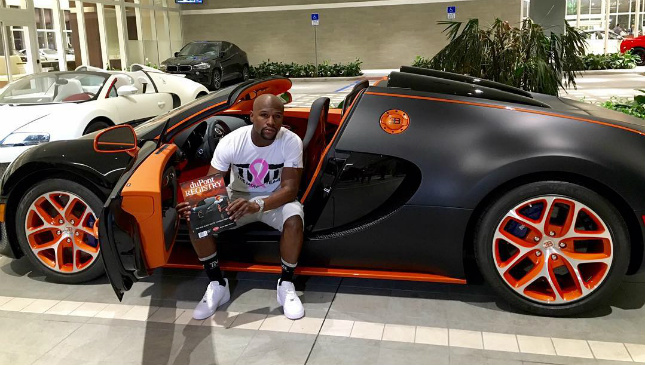 It looks like Floyd Mayweather Jr.'s trip to the Philippines was more than just about visiting our beaches. The future boxing Hall-of-Famer has just made an investment in Manila-based ride-hailing app u-Hop.
Tech in Asia reports that the former champ's company, The Money Team, is pouring money into u-Hop. The investment is similar to recent capital infusions made by Mayweather's old rival Manny Pacquiao, who has injected cash into transport startups and cryptocurrency.
What's interesting to note is how u-Hop plans to use the money. The report explains that the company intends to not only fill the gap left behind by Uber in Southeast Asia, but it also wants to expand into the US where Uber is most dominant.
u-Hop bills itself as an "app-based on-demand car service and the cheapest choice for safe, reliable and affordable transportation." For a monthly charge of P3,999, users are given 40 prioritized rides anwywhere around Metro Manila at any time. If you exceed, though, you can still continue to use the service.
With Grab now dominating our ride-sharing market, do you think u-Hop has a fighting chance with Mayweather's backing? Love him or hate him, he's still one of the wealthiest athletes in history, so you can't discount the power of his investment.