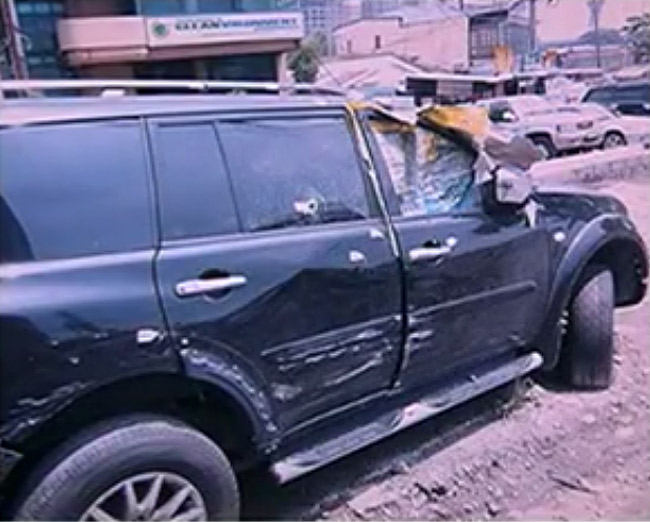 About two months ago, the police shooting of Mitsubishi car salesman Timothy James Alon left people scratching their heads. Initially labeled as a "carnapper" by the police, Alon was gunned down for driving a supposedly "hot car," a black Mitsubishi Montero Sport with plate number UZI-388. The police then revealed that Alon possessed four sachets of a substance believed to be shabu and a gun inside the SUV. The gun, according to the cops, was used by Alon to shoot at authorities during the chase.
What crime was Alon really up to that led the cops to gun him down on El Grande Avenue in Las Piñas?
The truth eventually revealed itself: Alon was not a car thief. The midsize SUV he was driving belonged to him and was not stolen.
And now the National Bureau of Investigation has revealed that Alon tested negative for gunshot residue, according to PhilStar.com. Now, what does this imply? A negative result for such a test means that the person was not near a gun when it was fired.
The news site further reports that NBI death investigation unit head Joel Tovera said that they had filed murder charges with the Department of Justice against 10 policemen and two civilians involved in the shooting.
Another news organization, ABS-CBN, has reported that witnesses claim that Alon did not fire a gun from his window. A CCTV footage also backs this claim, showing that Alon did not even open his window. ABS-CBN further says that a 10-minute CCTV footage is missing.
The NBI also notes that the police should only arrest--and not kill--an individual caught in possession of a handgun and prohibited drugs, according to PhilStar.com.
Like we said, something was obviously amiss in this incident. Be careful on the road, everyone!
Photo from ABS-CBN.com's YouTube video
If you're viewing this on a mobile device and can't see the video, please click here.