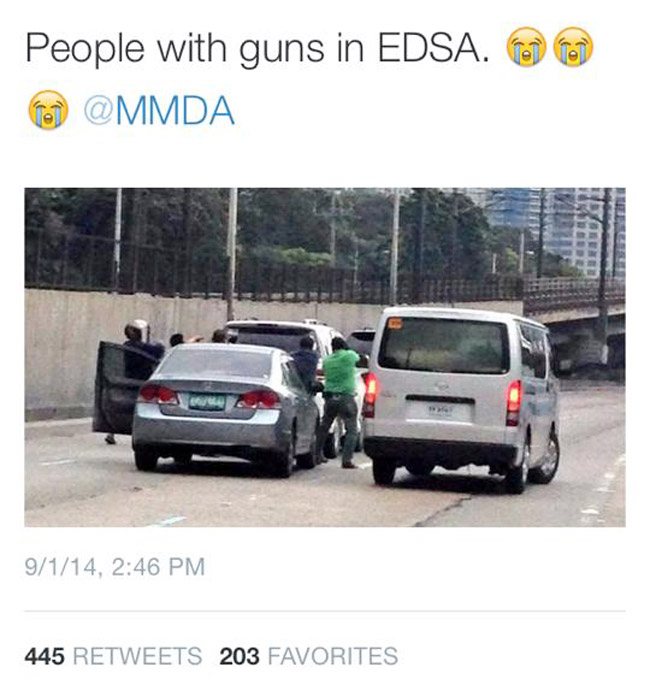 According to Interaksyon.com, DILG secretary Mar Roxas has announced that one of the suspects in last week's viral photo (above) has been arrested. Although the suspect's name was not revealed, the DILG secretary "hinted that he is a policeman."
The photo, which showed three vehicles boxing in an SUV and armed men alighting from these vehicles on EDSA, stirred a variety of speculations, much to the dismay of Movement for Restoration of Peace and Order founding chairperson Teresita Ang See. One rumor says that a student was kidnapped and killed.
Various media reports say the armed men were either kidnappers or robbers.
(Read: How to avoid getting abducted on the road)
Meanwhile, the Toyota Hiace (with conduction sticker YF 9767) shown in the photo has been recovered and is now in custody of the Mandaluyong City Police, according to a report by ANC.