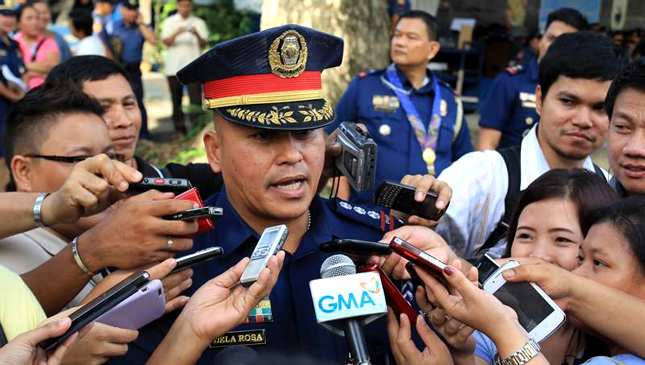 Philippine National Police chief Ronald "Bato" Dela Rosa doesn't want Highway Patrol Group members to take any sh*t from abusive motorists. Straight to the point. We like that.
A report by Inquirer.net says the tough-talking police general expects HPG officers to stand up for themselves against boastful politicians and hot-headed drivers on the road, adding that President Rodrigo Duterte has their backs--provided the officers themselves don't abuse their position.
"You should not be treated rudely," Dela Rosa was quoted as saying. "Politicians and arrogant car owners should respect you; they should be afraid because of your presence. If someone disrespects you, you should stand up to them. You should not be afraid. Just work. If you encounter problems, President Duterte is behind you." He reportedly said those words while addressing the HPG at the PNP transformation oval.
"Just work appropriately," he added. "But if you accept bribes, President Duterte says you will also be hit."
Dela Rosa also said that there should only be one boss on EDSA, drawing cheers from the crowd. "Don't get intimidated by bullies on EDSA," the general implored. "There should be only one tough guy on EDSA."
So it looks like the new head of the PNP is serious about bringing order to our streets. Will his message fall on deaf ears, or will our Facebook page see a drop in motoring-related incidents? Only time will tell.
Photo from Ronald "Bato" Dela Rosa's Facebook page