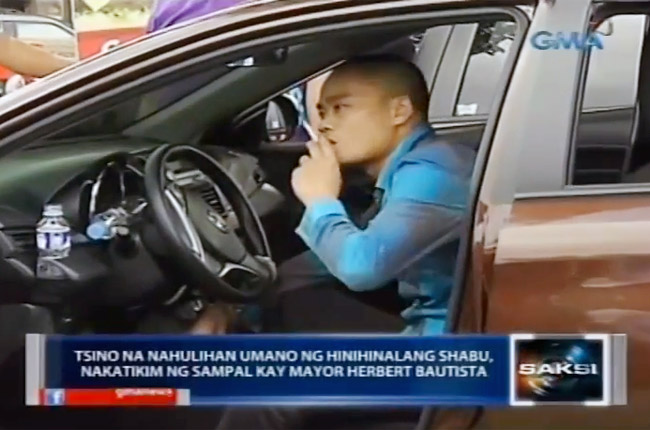 Quezon City Mayor Herbert Bautista--who made a name for himself as a show-business comedian--was certainly not in a laughing mood yesterday, when a suspected Chinese drug dealer was arrested in Philcoa aboard a Toyota Vios with 10kg of shabu estimated to have a street value of P15 million.
As seen in the GMA News report below, the mayor was so incensed that he twice slapped the Chinese national--identified as Zhen Zhi Xu in his Philippine driver's license--even in the presence of camera crews from various TV stations. Bautista got irked after the suspect mocked him in front of the TV cameras, clearly unperturbed by his arrest and the prospect of a drug-dealing charge.
The suspect also refused to reply to the mayor's questions, gesturing that he couldn't understand English or Filipino. Which led to Bautista wondering how the Chinese national had been able to secure a Philippine driver's license from the Land Transportation Office.
"Nakakalusot ito sa LTO," the mayor said. "Hopefully, it's fake. Hindi raw sya nakakaintindi ng Tagalog, hindi nakakaintindi ng Inggles, so sa exam pa lang hindi na papasa 'to, di ba? Paano nakakuha ng lisensya?" ["This got through the LTO. Hopefully, it's fake. He says he doesn't understand Filipino, he doesn't understand English, so he couldn't have possibly passed the exam, right? How was he able to get a license?"]
In the license, Zhen Zhi Xu (if that's even his real name) is said to reside at 136 Ongpin Street in Binondo, Manila.
Either the suspect illegally obtained his Philippine driver's license with the help of a fixer inside the LTO, or the license is fake, as Mayor Bautista hopes. After all, you can get a genuine-looking fake license in Quiapo for just P450.
Anyway, we might get into trouble for saying this, but we actually applaud Bistek for whacking this dude. The reason criminals from other countries make the Philippines their stomping ground is that we're too soft on them--not to mention many members of our law enforcement agencies are too "friendly" toward them. Salute to the mayor!
Watch the news report at the bottom.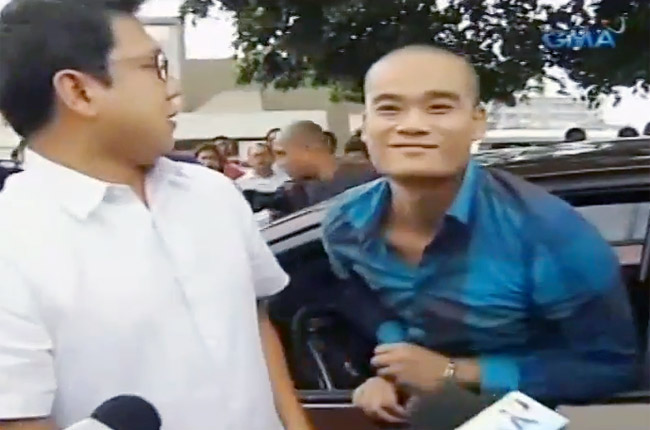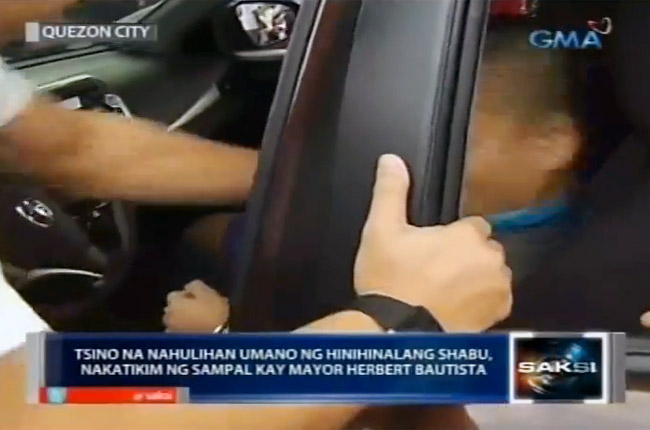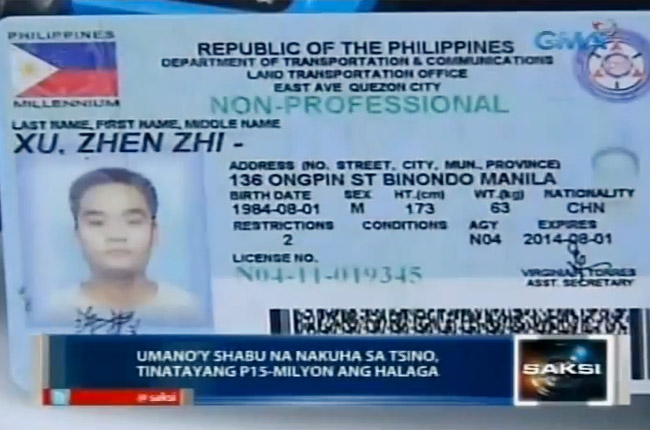 If you're viewing this on a mobile device and can't see the video, please click here.