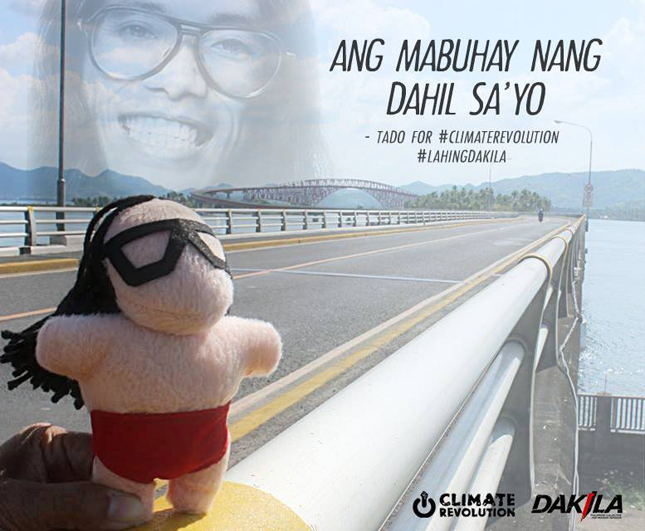 It has been a little over a year since the laughter emanating from comedian Tado Jimenez was permanently silenced by a bus accident in Bontoc, Mountain Province. There were 14 other people who perished in that incident involving the Florida Bus Line, including foreign tourists who just wanted to see our country.
Last week, on the first anniversary of the February 7, 2014, accident that claimed Tado's life, Dakila, an organization the late comedian cofounded to promote modern heroism, launched a road safety campaign. The advocacy is called "Para! Sa Pilipinas," and it aims to hold transport operators and government agencies accountable for providing comfortable, dependable, environment-friendly, affordable and, most of all, safe public transportation.
According to Micheline Rama, creative and strategy director of Dakila: "The cornerstone of this campaign is the Para! Po reporting tool, which empowers commuters to report whether or not the operators of the bus they are riding have complied with existing rules and regulations. Smoke-belching, lack of visible plates, reckless driving, obstruction of traffic, overloading--these are all violations that commuters can report using the Para! Po tool. Right now, it is geared toward monitoring public-utility buses operating in Metro Manila and provincial lines nationwide, but will hopefully soon be adapted to other forms of land transportation."
She added: "More than just a complaint mechanism, it can also monitor compliance and identify exemplary bus lines. As the reports come in, we'll also be able to track the performance of bus operators and share information back to the public. Commuters will soon be able to choose bus lines based on track records, patronize well-rated bus lines, and avoid those with negative reviews."
A beta version of the tool was made available last Monday, February 9. The public may submit their own report at ParaPo.ph.
According to Dakila executive director Leni Velasco: "The campaign in itself was conceptualized to honor and continue the fight for Tado's advocacy on road safety. There is no better way of paying tribute to the life of Tado than to continually seek for reforms in the transportation system so that this kind of tragedy will not happen again."
Dakila will be sharing the information gathered from the Para! Po reporting tool with the LTFRB and bus operators so that they will be aware of what commuters are experiencing.
We hope something good comes out of this campaign. Our public-utility buses are so poorly maintained and so irresponsibly operated that these mishaps shouldn't be called accidents anymore. Maybe "manslaughter" is a more appropriate word for the death they cause.
ADVERTISEMENT - CONTINUE READING BELOW