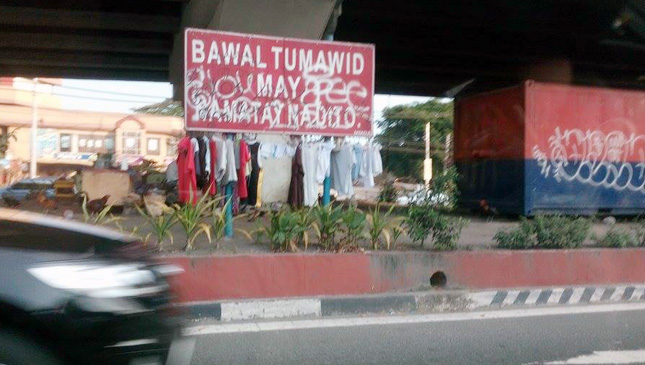 Do we need more laws just to reverse the increasing number of road accidents in the country?
In a bid to minimize the number of road accidents that result in the loss of lives and property, Senator Francis "Chiz" Escudero filed Senate Bill No. 2886, or the "Act Regulating Street and Road Signs, Waiting Sheds, Speed Bumps, Sidewalks, Pavements, Streetlights and Other Similar Infrastructures."
"There is a need to put in place regulations that will promote a uniform and consistent standard for the design and installation of road signs, waiting sheds, streetlights, speed bumps and other road infrastructures, not only to promote safety but also to advance aesthetics throughout the country's thoroughfares," Escudero said in a statement.
Several sectors have complained about the confusing road signs, markings and other infrastructures that pose danger to motorists and pedestrians alike. Aside from bearing markings and having sizes that are not in accordance with international road safety standards, there are road signs that are marked with advertisements promoting motels and hamburger chains, diverting driver attention that may lead to accident.
ADVERTISEMENT - CONTINUE READING BELOW ↓
Escudero's bill seeks to task the Department of Public Works and Highways to set specific standards and measurements for all warning signs on the road, streetlights, pavement markings, waiting sheds, sidewalks and speed bumps. Based on a report recently released by the World Health Organization, Escudero noted that around 7,000 Filipinos are killed every year while more are injured as a result of road accidents. The report also said that 79% of these accidents were linked to driver error. It's not difficult to deduce that confusing road signs have led to a significant number of these driver errors.
Senate Bill No. 2886 also mandates the Department of Interior and Local Government to promulgate the implementing rules and regulations once the bill is approved as a law.
"Our roads have become safety hazards in themselves," Escudero pointed out. "The government should step up in securing the well-being of motorists and the riding public by upgrading and regulating the country's road infrastructures, which have been neglected for so long."
ADVERTISEMENT - CONTINUE READING BELOW ↓
Recommended Videos
The bill proposes that any person or local government unit that violates the law be fined an amount not exceeding P100,000.
Photo from Mike Laconic