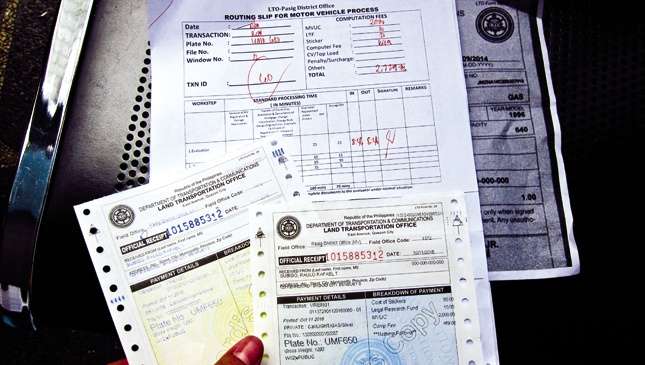 A lot of fuss (and even more panic) has been going around in recent months over the Department of Finance's (DOF) proposal to increase the excise tax rates on motor vehicles and the fuels that power them. What's only just hit the radar is yet another increase, this time on the Motor Vehicle User's Charge (MVUC), commonly known as car registration fees.
The Senate has released a statement regarding its thoughts on this proposed registration fee increase. The statement reads: "Under the proposal, the MVUC on what is classified as a medium passenger car, one which has gross vehicle weight of 1,601kg to 2,300kg, will go up to P6,552 from P3,600.
Continue reading below ↓
Recommended Videos
"Current rates were pegged in 2004, as the fourth tranche of the fees mandated by RA 8794, which took effect in 2000. One of the weaknesses of the DOF-endorsed proposal is that it merely revises the rates stipulated in RA 8794, when the pressing revisions it needs cover the way the collections are earmarked and spent."
The statement then goes on to list some issues with the way the current registration fees have been appropriated.
"At present, collections are divided into four special accounts: Special Road Support Fund (80%), Special Road Safety Fund (7.5%), Special Vehicle Pollution Control Fund (7.5%), and Special Local Road Fund (5%).
"The COA (Commission on Audit) has repeatedly tagged irregularities in the use of the vehicle pollution control fund. In 16 years, P10.6 billion had been allotted for clean air projects, whose benefits, if any, are concealed by the smog of the metropolis."
The Senate also gave its suggestion on how the funds should be spent.
"If car registration fees are being collected in the name of the motorists' safety, then we should be open to the purchase of equipment that will keep them from harm, especially in Metro Manila, where one accident was reported every five minutes in 2015."
The upper house also recommended that the MVUC should fund emergency vehicles such as ambulances to be stationed in traffic-prone highways, patrol cars to run after overspeeding vehicles, and tow trucks to clear roads of stalled vehicles.
It was also mentioned that Metro Manila response teams lack 'Jaws of Life' equipment, the hydraulic tool used to extricate passengers out of mangled vehicles.
You can read the Senate's full statement here. What do you guys make of this recent development?