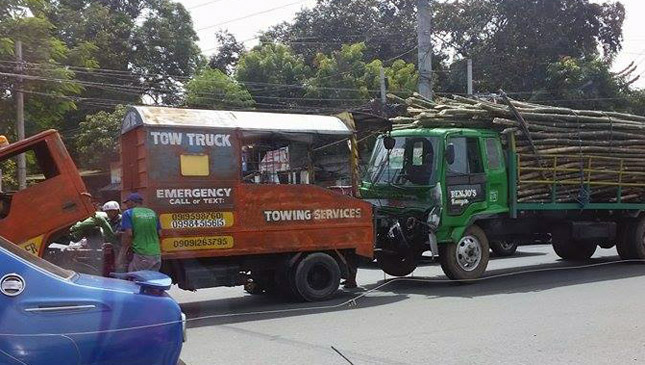 For those of you who have been victimized by dubious or illegal towing activities, this bit of news should warm your heart. MMDA chairman Francis Tolentino today revoked the accreditation of two towing companies, and suspended an additional four more.
The firms whose licenses were revoked are Mac & Paul Towing and Trucking Services and MCT Towing. Meanwhile, JARZ Towing Services, ARD Towing Services, Metal Gear Towing Services and Fighter Towing Services were suspended for 30, 15, 10 and five days, respectively. The various offenses incurred by these companies were violations of towing guidelines, threats, coercion, harassment and imprudence (or negligent acts).
"The operation of these accredited towing companies are being closely monitored by our agency to ensure that the public is protected from any kind of abuse," Tolentino said.
You might remember that Sen. Grace Poe filed a resolution last year to conduct a probe on "carnapping of vehicles disguised as towing."
We've all had to deal with towing companies at one point or another. It's great that the government is finally waking up to the abuse some of these companies are doing. We hope more towing services have their licenses revoked until all that's left are the honest and decent ones.
Photo from Shalimar Cruz-Tamayo; for illustrative purposes only