Flooding has long been a problem in Metro Manila. Sad to say, with or without typhoons, submerged streets are regular sightings around the capital.
Hopefully, though, with some help from San Miguel Corporation (SMC), things will eventually change. The company has been conducting a massive cleanup of the Tullahan-Tinajeros river system for quite a while now. And as a matter of fact, it has just announced that it recently moved its operations further upstream, extending the total reach of the cleanup to 11.5km.
As it stands, the operations now cover almost half of the entire 27km stretch of the river system. The latest additions to its operations include the 6.3km area in Sectors 4 and 5 of the river system.
"We are making all the necessary preparations now to move into the next phase of our river cleanup and flood management initiative. We're investing in new equipment, and hiring more people," said SMC president and chief operating officer Ramon S. Ang. "We are fully committed to our advocacy of cleaning up major rivers and helping our cities with flood mitigation."
ADVERTISEMENT - CONTINUE READING BELOW ↓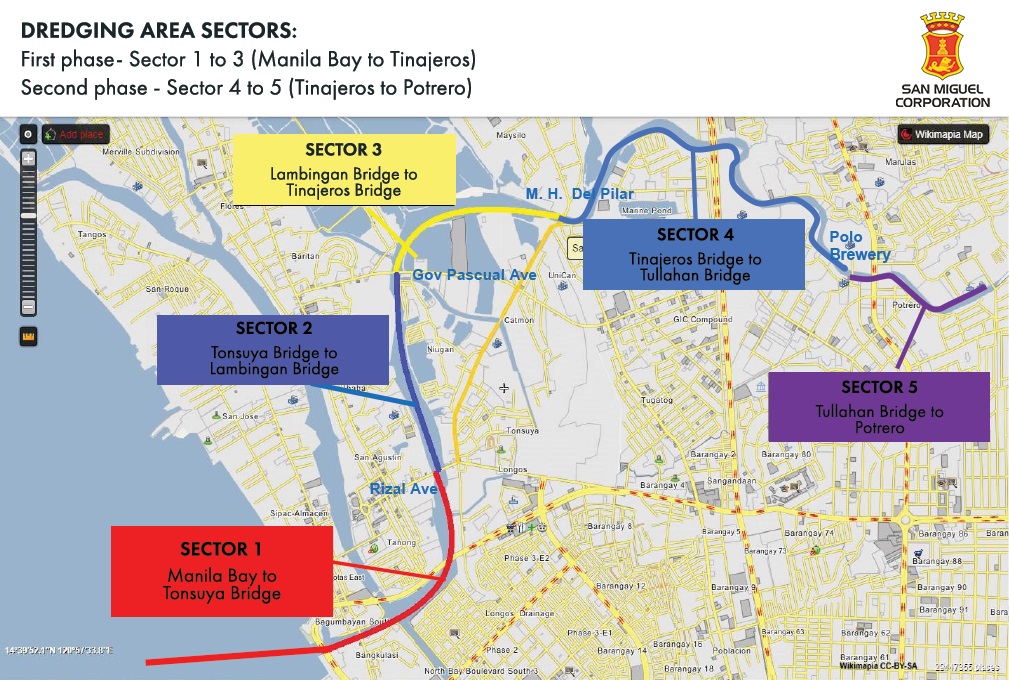 SMC said that it had been told by the Department of Public Works and Highways (DPWH) to also widen some portions of the river, in addition to cleaning it and increasing its depth. "As soon as we acquire the special equipment, we will start work on these sections by early April, while simultaneously maintaining our dredging operations from Manila Bay in Navotas to Tinajeros Bridge, or sectors one to three," Ang added.
ADVERTISEMENT - CONTINUE READING BELOW ↓
Recommended Videos
The company is looking to dredge about 1.5 million cubic meters of silty sand and solid waste for the five sectors of the river system. It also plans on rehabilitating Pasig River as part of its Pasig River Expressway project, another proposal we're looking forward to seeing materialize.
Only time will tell how these projects will actually affect the age-old flooding problem in the metro, though. For now, the best we can do is do our part in keeping our environment clean lest we see more of these kinds of eyesores.