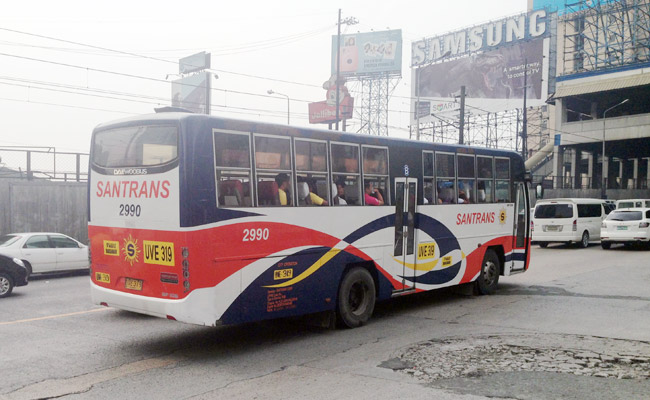 A lawmaker has called for the removal of old and poorly maintained buses and trucks from the streets, telling the Land Transportation Franchising and Regulatory Board "to implement strict roadworthiness requirement for bus and truck operators to ensure public safety."
"The LTFRB should stop renewing the registration of buses and trucks that are already too old to be in the streets and are no longer roadworthy," said Rep. Jerry Treñas (Iloilo City). "It is not very unusual to see buses and trucks here that are smoke-belchers, have worn-out tires and are close to falling apart. These are huge vehicles and are very dangerous especially when left in the hands of speed demons."
According to the solon, apart from reckless driving, improperly maintained vehicles are among the leading causes of deadly accidents. As such, it is the LTFRB's mandate to require proper vehicle maintenance as a prerequisite in securing or renewing registration and public conveyance franchise.
"These vehicles are disasters waiting to happen," Treñas noted. "We can never modernize our public transport system if we continue to allow this junk in our streets. They pollute the air, they are eyesores, and they are threats to public safety."
Treñas added that the LTFRB should stop registering reconditioned buses. Instead, the agency should encourage the use of hybrid and electric buses, coasters and vans via tax credits and other financial benefits.
"I hope that the LTFRB would move really fast because I have observed that nothing has changed since the Don Mariano bus accident that killed 22 people," the solon lamented. "We still see so many bus drivers with no regard for public safety. Kaskasero pa rin sila."
Photo by Vernon B. Sarne (for visual reference only)