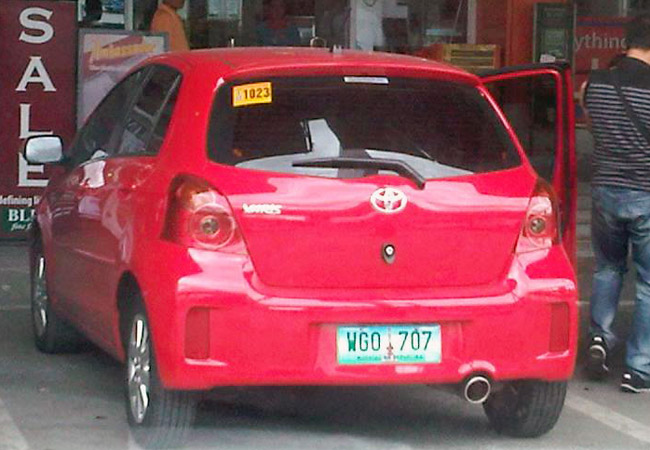 At least one lawmaker is against the plan of the Land Transportation Office to replace the license plates of around nine million motor vehicles in the country, asking the government to limit the installation of the new plates "to brand new vehicles up for registration."
"It will be a waste of a car owner's money--not to mention his time--if his car plate, which is still in perfect condition, and which still functions as a vehicle identification mark, will be replaced," said Senator Ralph Recto. "In the first place, the new plate will still include the old numbers, so why subject the car owner to all the hassles of queuing in an LTO office just to have his car plate replaced with a new design? Why order the mass cancellation of nine million motor vehicle plates just because a new version will be introduced?"
According to Recto, the Department of Transportation and Communications' explanation that the new plates "will improve vehicle security" is untrue.
"A car plate can never be an anti-car-theft device," Recto pointed out. "Kahit na nga '8' ang plaka, nananakaw pa. A plate can never be a talisman against theft." If you've been living under a rock all these years, Recto was referring to the much-abused protocol plate number assigned to congressmen.
As for the reported practice of public-utility vehicles switching and duplicating the license plates of other vehicles, Recto admitted that while these "can also be addressed by serious law enforcement," replacing the old plates with new ones that also indicate the vehicles' route "can weed out colorum vehicles and prevent the cloning of car plates."
As a parting shot, Recto lamented that while it takes a Japanese truck manufacturer an average of two days to assemble a three-ton vehicle, it takes an agency of the Philippine government almost a year to provide a car with a license plate weighing a few hundred grams.
Photo from Juan Carlo Buencamino-Papa