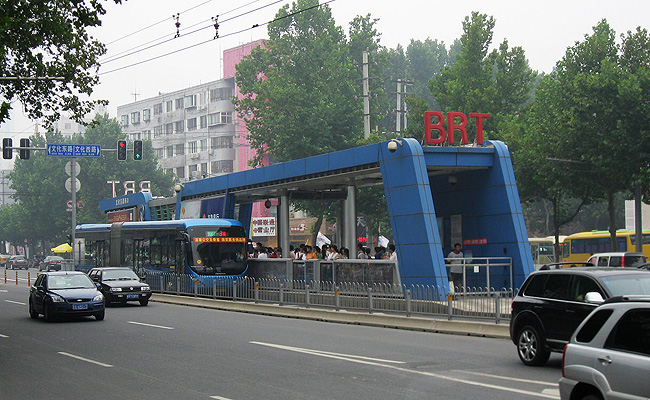 Senator Bam Aquino has thrown his support behind the bus rapid transit system for Cebu that's being planned by the Department of Transportation and Communications, saying that it will serve as an "efficient, safe and modern transport model" that can help address the growing traffic problem in Cebu.
"Aside from helping modernize and industrialize the transport system, the BRT will also open employment and other livelihood opportunities for Cebuanos," added Aquino, who heads the Senate committee on trade, commerce and entrepreneurship.
The National Economic and Development Authority recently approved the P10.62-billion BRT system for Cebu. To be bid out by the second quarter of 2015, the Cebu BRT system will span 23km and have 33 stations, with 176 buses plying the route.
The senator also welcomed the DOTC's plan to put up another BRT system in different parts of Metro Manila to help solve perennial traffic woes.
"The BRT could help alleviate the country's traffic woes, which lead to a revenue loss of P2.4 billion every day, according to recent studies," Aquino said. "The over 200 BRT systems worldwide have been very effective in reducing travel time by an average of 30-40%, giving our workers more time to work rather than spend quality time stuck in traffic. Bringing efficient transportation solution will not only solve traffic but also result in development to the area."
Photo from Wikimedia Commons
ADVERTISEMENT - CONTINUE READING BELOW ↓