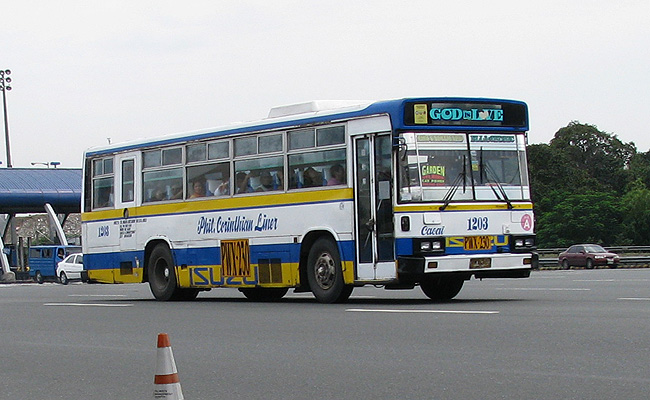 Citing driver fatigue as one of the leading causes of potentially fatal road accidents in the country, Rep. Samuel Pagdilao Jr. (ACT-CIS party list) has filed House Bill 5271, which seeks to impose a nine-hour daily driving limit for public-utility vehicle drivers for each 24-hour period.
"In other countries, daily driving hours are specifically limited as a safety measure against fatigue-related accident," said Pagdilao in a statement. "In the United States, the US Federal Motor Carrier Safety Administration mandates a maximum daily driving limit of 10 to 11 hours. In Europe, drivers observe a daily driving limit of nine to 10 hours only."
While the bill explicitly states the driving limit for each 24-hour period, it also allows the daily driving time to be extended to 10 hours but "not more than twice during a week." In addition, the bill gives the driver "an uninterrupted break of not less than 30 minutes" after driving continuously for four and a half hours, and that this should not be included in the computation of the daily driving limit.
The bill also requires drivers to record their duty status in writing for each 24-hour period. In it, the driver shall indicate his or her name, vehicle license plate, name of the vehicle operator/owner, company, 24-hour period starting time, total distance driven for the day, total hours of driving, and the driver's signature.
If passed into law, the driver and the operator or owner of a public-utility vehicle that fails to comply with the daily driving limit and the mandatory rest period will be imprisoned from one to six months or made to pay a fine of P100,000. Either the fine or the penalty will also be applied to the driver and the operator who fail to complete the record of duty status, fail to preserve a record of duty status for inspection, or make false statements in the daily status.
ADVERTISEMENT - CONTINUE READING BELOW ↓
In addition, the operator or owner of the public-utility vehicle who requires his or her driver to operate in excess of the daily driving limit will be imprisoned from six months to one year or be fined .
ADVERTISEMENT - CONTINUE READING BELOW ↓
Recommended Videos