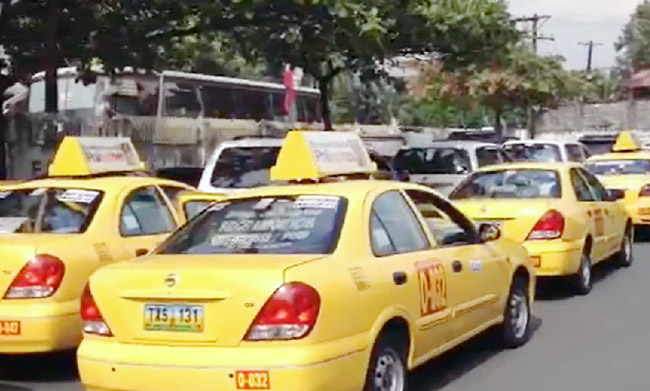 Have you ever taken one of those yellow taxicabs at the Ninoy Aquino International Airport and, upon arriving home, found that you were being charged more than double of what you know you should be paying for?
Well, Representatives Rufus Rodriguez (2nd District, Cagayan De Oro City) and his brother Maximo Rodriguez Jr. (Party list, Abante Mindanao) are on your side. They pair has just filed House Resolution 1028, which urges the House committee on transportation to summon the officials of the Department of Transportation and Communications, the Manila International Airport Authority, the Land Transportation Franchising and Regulatory Board, and other related agencies and entities "to shed light on and resolve the issue."
According to Rodriguez, ordinary taxis have a flag-down rate of P40 and charge P3.50 for every 300m. The airport taxis, on the other hand, charge a P70 flag-down rate and P4 for every 300m. Yet, despite the higher rates, arriving passengers are told to take the airport taxis due to an alleged policy at the NAIA Terminal 3, which has prevented said passengers from hailing cabs at the airport's departure area. In addition, barriers and security personnel prevent people from exiting through the NAIA departure area to look for standard taxis that have just dropped off departing passengers.
Continue reading below ↓
Recommended Videos
"These yellow taxis are taking advantage of this and are even charging passengers with fixed rates without using their meters," Rodriguez added. "There is a need to address this situation as these unscrupulous taxi drivers that operate at international airports can give the country a bad name as soon as visitors step into the Philippines."
Photo from DZMM.com.ph