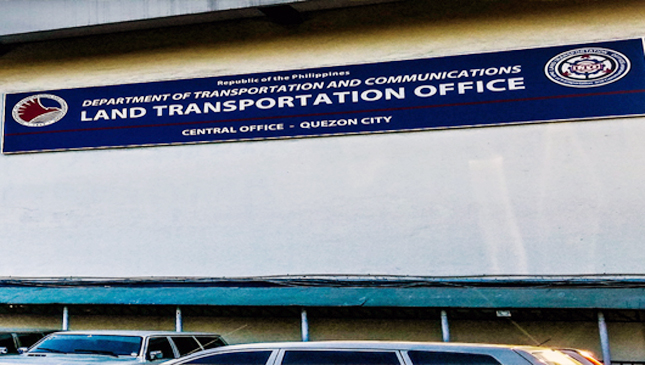 Netizens aren't buying the report that license-plate sheets "worth millions of pesos" were mysteriously stolen from the Land Transportation Office's headquarters on East Avenue in Quezon City over the Holy Week break. That's if you read the comments on GMA News' Facebook page.
Here are a few of them:
* Uloooool?!?!? Seryoso?!? - Wee Gamboa
* Inside job. LTO lang, hindi pa mabantayan. Spratlys pa kaya. - Ed Colibao
* Baka naman wala talagang plates na nagawa, kasi binulsa na yung budget para dun. - Juan Carlos Perez
* Susmaryosep! Batang musmos na lang ang mauuto nitong mga to. Dyosko! Kung ganun pala, dapat kasuhan lahat ng may kapabayaan dyan sa LTO office na yan. Ibig sabihin, lahat kayo nakabakasyon? - Peter Acuña Intal
* Paanong nanakaw? Di ba may security guard na naka-assign dyan 24 hours? - Gerry Ajul Salapuddin
* Milyon-milyon ang halaga, so basically madami yung license-plate sheets. Ang tanong, paano nilabas yon? Ni wala man lang footage? Grabe, ginagawa niyong mga mangmang ang mga tao! - Ger Lim Manalili
* Congrats! Dahil dyan ay may karapatang maningil ulit ang LTO, at maaaring ang mga ninakaw na plates ay magamit ng mga kriminal. Magaling!!! - Carlos Raphael Imperio
* Puro na lang talaga panloloko sa publiko ang ginagawa ng gobyerno ngayon a. Kailan lang nasa Customs pa raw ang mga license plates na yan. Ngayon, palalabasin nila, ninakaw? - Alejandro Yanga
* Stop making Filipinos dumb! Lumang palusot na yan! Ibalik nyo na lang ang pera namin! - Frederich Fernandez
* Just when I thought DOTC couldn't get any worse, boy, was I so wrong! DOTC has reached a new level of stupidity. - Jojo Macapagal
Obviously, this is a game the government cannot possibly win in the court of public opinion, even as Malacañang attempts to give the news some semblance of legitimacy by reporting the incident on the Official Gazette of the Republic of the Philippines website. From that report (in italics):
LTO spokesperson Jason Salvador says stolen were plate sheets that may be worth millions of pesos. Salvador did not elaborate how the incident occurred. However, he described the LTO Plates Plant [as being] rounded by plenty of uniformed security personnel inside and outside. Salvador did not give any details pending the ongoing investigation being conducted by the authorities. Aside from the Quezon City Police Department, the LTO also sought the help of NBI to track down persons behind the missing plate sheets.
ADVERTISEMENT - CONTINUE READING BELOW
Well, great. This agency can't seem to catch a break, can it? Of course, that's assuming this news is legit.
Meanwhile, LTO chief Atty. Roberto Cabrera has issued a hotline number that people may contact should they get any leads regarding the purported crime: (02) 921-9071.
Do you believe this report? Take our poll below.
Photo from Land Transportation Office website
Do you believe in the report that license-plate sheets were stolen from LTO?
✓
Yes. Why would anyone lie about this?
✓
Not so convinced, but who knows?
✓
Are you kidding me?! This is a joke!