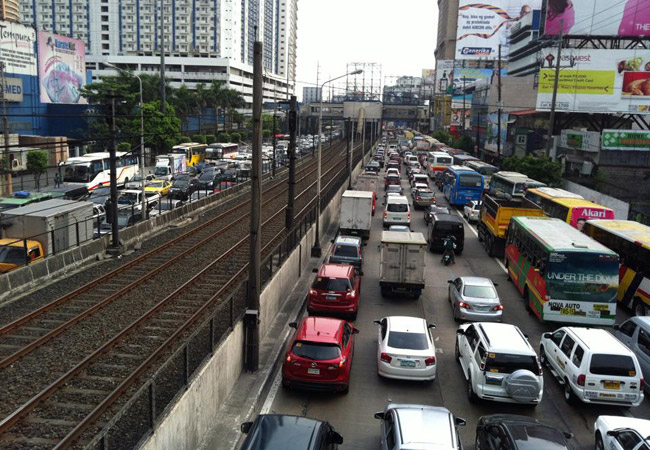 In the past, Holy Week meant virtually zero motor-vehicle traffic in Metro Manila. Which made the concept of "staycation" very much appealing to many of us urban dwellers. It used to be that you could practically lie down on EDSA for a couple of seconds without being run over by a bus.
But yesterday, Holy Thursday, Metro Manila residents seethed in anger and frustration behind the steering wheel as the entire length of EDSA was reduced to one huge parking lot.
As we reported the other day, the Department of Public Works and Highways is carrying on its reblocking works on EDSA all throughout the Holy Week, making the famous highway more clogged than it usually is on a regular workweek.
These two photos, sent by two readers, perfectly captured the motoring chaos.
Let's just hope this will all be over by the time Monday rolls around.
Photos from Ken Sabas and Mark Anthony Batallones