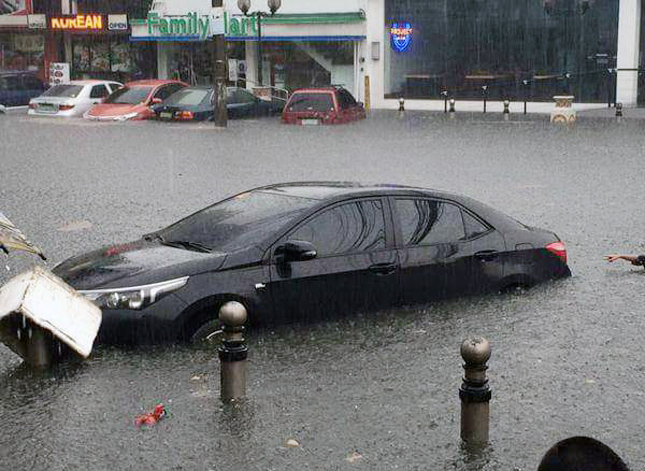 For several weeks now, we've been eagerly awaiting the end of summer. The scorching heat has been bad not only for humans but also for our beloved cars. But then after seeing these photos sent to us by various people, we're having second thoughts now about whether we really want the rainy season to officially begin.
These images, according to their senders, were taken earlier today (June 8) in Quezon City--specifically in the Tomas Morato and Mother Ignacia areas. This, apparently, was the result of a heavy downpour this afternoon. We shudder to imagine the result had it rained nonstop for hours. Now you know which routes to avoid once the weather starts acting up in the coming days.
(On a very important side note, why does Metro Manila have laughable drainage systems?)
These are times we wish we had gotten a tall pickup truck instead.
Photos from JP Soriano, Francis Jaroner Dimatulac, Hendrick Go, JKay Corpuz and Sophie Odulio Lee