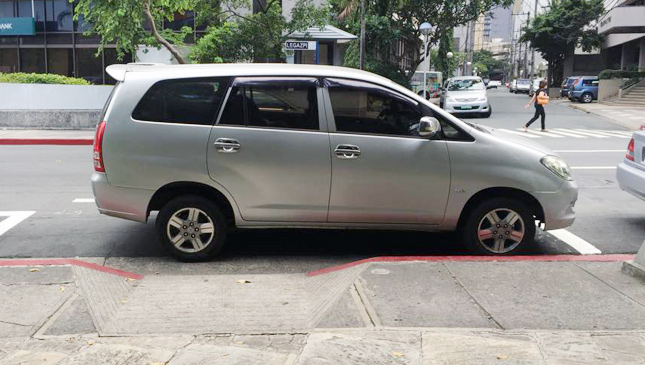 If you're already annoyed with the photos we post on our Facebook page showing vehicles that block ramps designed for the wheelchairs of people with disabilities (PWDs), imagine how jaded we must be now after having looked at all the similar images that make it to our mailbox.
But we've said it before and we'll say it again: We won't tire of posting these pictures until every Filipino motorist gets it--that you can't park your car in a manner that will inconvenience those who are physically handicapped. When you see such photos--an SUV parked right atop a PWD ramp, or a sports coupe comfortably sitting in a PWD parking slot--you probably just shrug it off. But let us share these moving images with you, sent by a concerned reader who wrote: "This is what happens when you block a ramp for the disabled."
We invite you to stare at the photos below for just 10 seconds. We promise you that even if you don't have a loved one who has a physical handicap, you will never take PWD ramps for granted ever again. Try it.
Photos from JC Ibarra