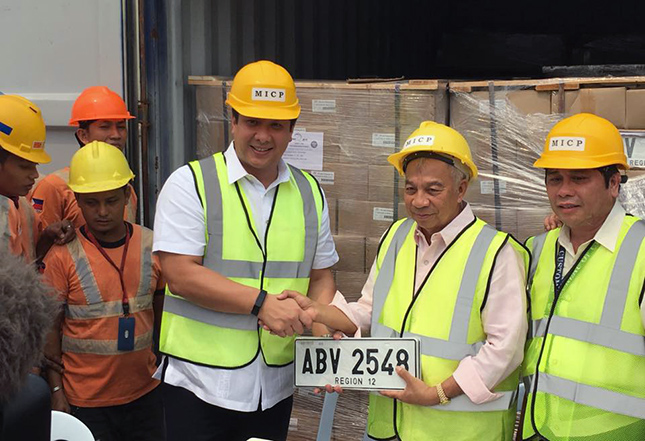 Yep. This is what you think it is.
This photo was posted by Rox Verzosa on Facebook, and then reshared by Land Transportation Office chief Atty. Roberto Cabrera. The image shows Cabrera shaking hands with Customs commissioner Alberto Lina. The story, according to our LTO source, is that the Bureau of Customs has agreed to turn over the license plates that had been withheld at the Manila Port pending LTO's settlement of "around P40 million worth of duties and taxes."
In a news report that came out more than a month ago, it was revealed that the license plates manufactured overseas had already arrived, except LTO couldn't get its hands on the merchandise until the agency paid the duties and taxes levied by Customs.
This morning, according to our source, LTO and Customs entered the "processing stage" of the payment of said duties and taxes. Our source added that the plates--estimated to number more than 300,000 pairs--are now in LTO's custody.
ADVERTISEMENT - CONTINUE READING BELOW ↓
"May babayaran pa na dues," shared our source. "But they're already signing today. The plates are with LTO now."
Well, good job, Atty. Cabrera! Now let's see those plates attached to motor vehicles.
Photo from Rox Verzosa
ADVERTISEMENT - CONTINUE READING BELOW ↓
Recommended Videos