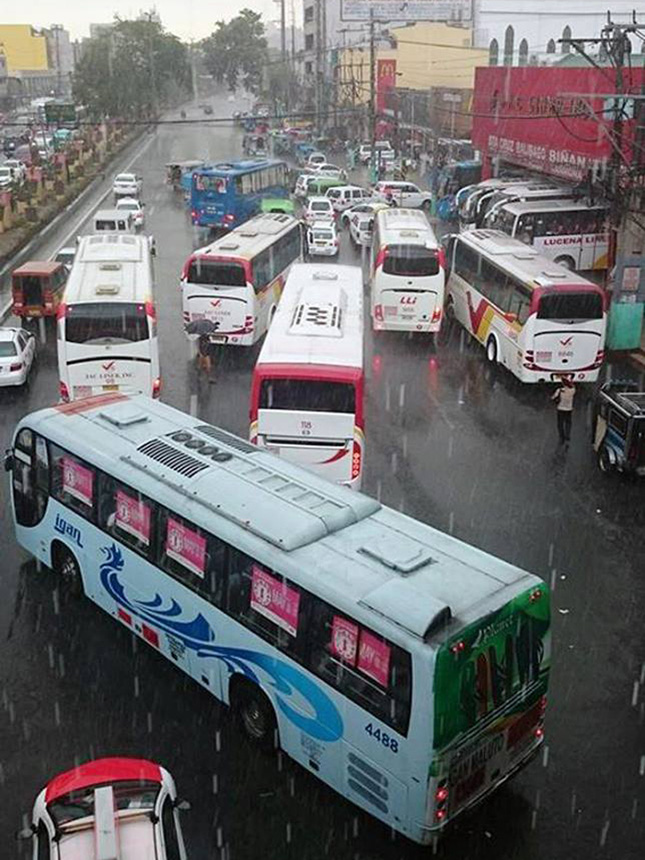 Last Wednesday, July 22, we posted on our Facebook page a photo of that notorious stretch in front of a bus terminal on Gil Puyat Avenue in Pasay City, just past Taft Avenue if you're headed toward Roxas Boulevard. Motorists passionately complained about the horrendous gridlock in the area caused by buses going in and out of said terminal.
Today, a dude named Brian Lyle Arsenal sent us another photo (see below) showing the new road divider installed by the traffic authorities (from the local government, we assume).
"I think they did this a day or two after your Facebook post," the photo sender wrote. "I took this earlier today. This is my route going to work every day. The buses there are really something else. It used to be so chaotic. Maybe it was just coincidence, but I'd like to believe this was because of your Facebook post."
Frankly, we don't give a hoot whether the Pasay City government addressed this because of our Facebook post or not. But if they did, this just shows how positive and proactive social media can help effect changes in the community. Remember that PWD ramp in Bonifacio Global City?
Anyway, at the bottom of this page are before-and-after photos placed beside each other, just so you'd have better appreciation of good traffic management. Check it out.
Photos from Dherick Reyes and Brian Lyle Arsenal