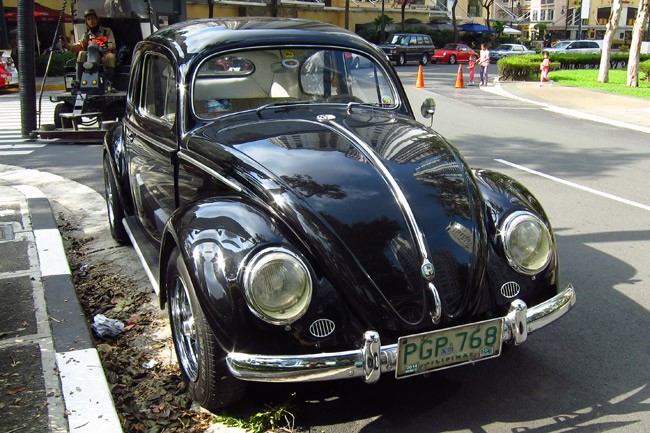 The state of pollution in Metro Manila is worsening every day. The Department of Environment and Natural Resources believes drastic measures are needed to curb the rapid deterioration of air quality, and to reduce the metropolis's carbon footprint.
DENR secretary Ramon Paje said that around 70-80% of air pollution in Metro Manila comes from vehicular emissions, with the remaining 20-30% coming from industrial emissions.
"Clearly, the key to improving Metro Manila's air quality is by addressing the biggest source of pollution, which is motor vehicles," the DENR secretary pointed out. "We are therefore proposing an early implementation of the Euro 4 standards for automobile fuels and the scrapping of older high-polluting vehicles."
Actually, there is already an order issued by the DENR to implement the Euro 4 standard by January 1, 2016. Currently, the government only insists on Euro 2 compliance. Paje's proposal is to move that deadline six months earlier, to June 2015.
ADVERTISEMENT - CONTINUE READING BELOW ↓
In line with this move, Paje also urged the Department of Transportation and Communications to phase out vehicles that have been operating for 15 years or more, to reduce the automobiles on Metro Manila streets. If this is implemented this year, this means car models 1999 and older will be banned from our streets.
As an alternative, Paje also proposed that these older vehicles be prohibited from plying major thoroughfares that experience major traffic. His reasoning behind this is that heavy traffic equals more idle time on the road, and this leads to more emissions.
As a reference, the European emission standards that defined these emission limits already implemented the Euro 4 standard in the European Union in January 2005. The Euro 6 stage is already supposed to be implemented this month. So as it is, we're already nine years behind the Europeans when it comes to emission standards.
Of course, this is a multifaceted issue. All fuel companies also have to get on-board and offer Euro 4. The good news is that most of the big petroleum players as well as the major independent companies are already offering Euro 4 fuels.
ADVERTISEMENT - CONTINUE READING BELOW ↓
Recommended Videos
So, do you believe in the DENR's proposal?
Photo by Paulo Subido