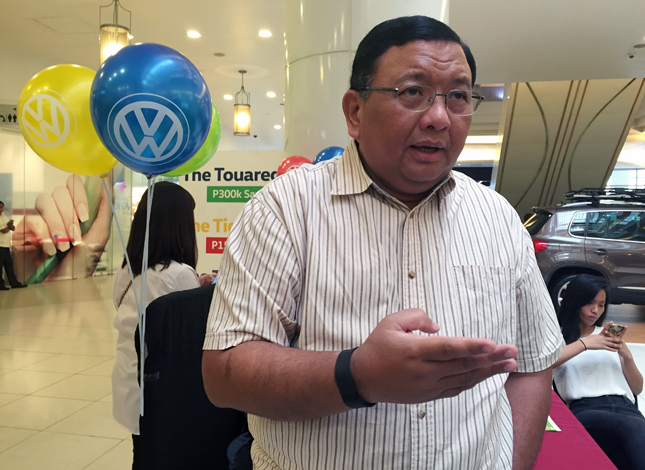 During a road-safety event conducted for children by Volkswagen Philippines in Eastwood Mall today, Cabinet Secretary and traffic czar Jose Rene Almendras told TopGear.com.ph that there were 130,000 brand-new vehicles registered in Metro Manila alone last year, and that this number will go up to 150,000 units in 2016.
"We've improved the travel speed of cars on EDSA from Shaw Boulevard to Buendia by 23%, and of buses by 47%," shared Almendras. "But that progress will be wiped out in just four months [due to the sheer volume of new cars being added on the road]."
Asked if he's implying that Metro Manila residents should refrain from purchasing brand-new vehicles, Almendras replied: "No, buy a new car but use it on weekends."
And for their weekday transport?
"Take the point-to-point bus service," he proposed.
The government official jokingly added that he looked forward to being relieved of his job as the country's top traffic strategist by July, when Metro Manila roads will have gotten more clogged by new cars.
Photo by Vernon B. Sarne