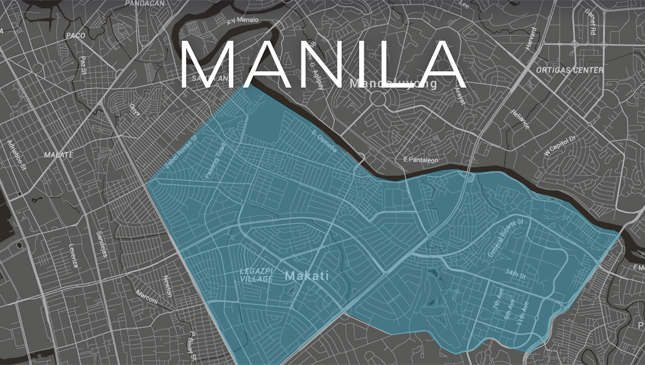 Yesterday, we published a story narrating how a new Uber Manila operator had lost his Toyota Vios to a driver he had hired upon the recommendation of a friend. This prompted Uber--through its communications lead in South Asia and India, Karun Arya--to send us an e-mail in response to said article.
Basically, Arya felt the report was "misleading" and that it "slighted Uber's reputation." Here's the statement, in italics:
I would like to clarify some facts.
Firstly, your headline makes it sound like only people who are hiring drivers to partner with Uber should be cautious. When in fact any driver hired at all by anyone probably ought to be cautious because we actually have stringent background screening involved in the on boarding process before anyone can use our technology.
If an individual hires another person on his own terms as their personal chauffeur--there are no requirements for the various layers of background screening that Uber mandates.
Secondly, as mentioned in your article in the 4th paragraph which quotes Mr. Galang himself--"I hired Israel Marte de Leon Olan as my driver," Galang told TopGear.com.ph. "He was highly recommended by my long-time friend from college. I did as much as I could for the background check before hiring him. However, It is only now that I've learned that he has several criminal offenses that didn't reflect on his NBI clearance. And surprisingly, he was able to pass Uber's background check as well."
He himself mentions that this driver that "he hired" NOT Uber essentially went through 4 layers of background screening--
(1) He was highly recommended this driver by a friend.
(2) He did "as much as" he himself could for the background check.
(3) This driver had a valid NBI clearance, which means he was verified by the local authorities who confirmed he has no registered or pending criminal offences to his name. What Mr. Galang is speaking about when he says "he has several criminal offenses that didn't reflect" are not actual criminal offenses or convictions but merely complaints against this individual.
(4) Uber's independent 3rd party background screening cleared him--this stringent background check includes criminal records, civil case records and credit records. In fact, the criminal background check covers records in trial courts for any criminal convictions and pending cases.
Thirdly, your last paragraph states: "Galang has also notified Uber Manila, and the initial feedback he received is that Uber isn't involved in the operator-driver relationship. This after Uber conducted a one-day seminar which the driver attended, and performed a background check that took at least five days."
ADVERTISEMENT - CONTINUE READING BELOW
To clarify--
(1) Uber does not employ any drivers. So it is correct that Uber is not involved in the operator-driver relationship. We are merely providing a technology platform that lets riders connect with licensed drivers who have passed the stringent background screening (and NBI clearances).
(2) We have already advised Mr. Galang that our team will help support him should he wish to lodge a formal complaint with the Police and we would fully support the authorities with relevant information to aid their investigations.
I hope this helps clarify any misconceptions you may have about this situation and you will be able to update your article immediately to reflect the correct facts instead of a rather unfortunate (and I hope accidental) portrayal of Uber as the reason for this happening.
Now, our reply:
First, we would like to state for the record that nowhere in the article did we say or insinuate that the loss of the car was the fault or responsibility of Uber. Our headline was: "Let this be a warning to all who plan on hiring drivers for their Uber business." If we had meant to cast aspersions on Uber, we would have gone for this headline instead: "Let this be a warning to all who plan on going into Uber business."
Also, we put a complementary blurb below the headline on our homepage, and it reads: "Or any driver for that matter." Precisely to underscore the fact that this could happen to anyone hiring the services of a driver.
The point of the story is to warn individuals who might engage the services of a stranger for a driving job, about the risks involved in letting said stranger drive their car. Was the mention of "Uber" in the headline necessary? Yes, we think so: The victim is (or was) an Uber operator. Would it have been better to make readers guess what the victim's exact business affiliation was?
As for the last paragraph, we stated a fact, which Uber itself confirms--that the company accepts no responsibility for whatever happens between an operator and a driver. And it is this attendant risk that we want to call attention to. We're not saying Uber has a bad business model that results in the loss of property. We're saying operators need to look after themselves, because Uber will not be accountable for the actions of a driver whom an operator hires himself. We're saying: Do not rely solely on Uber's background checks on the driver. It isn't fail-safe. It isn't a guarantee the driver won't run away with your prized possession.
ADVERTISEMENT - CONTINUE READING BELOW
In other words, we merely spelled out the very real perils involved in being an Uber operator, particularly if this operator won't drive the car himself and will instead pay someone else to do it.
Yes, these are practically the same risks involved if one is to simply operate a regular taxicab. But the victim happens to be an Uber operator. It is worth highlighting. There's no point in pretending otherwise.
If Uber truly cares for its business partners (operators), it should welcome the exposure of the aforementioned risks in the undertaking as it will almost certainly reduce the probability of these risks.