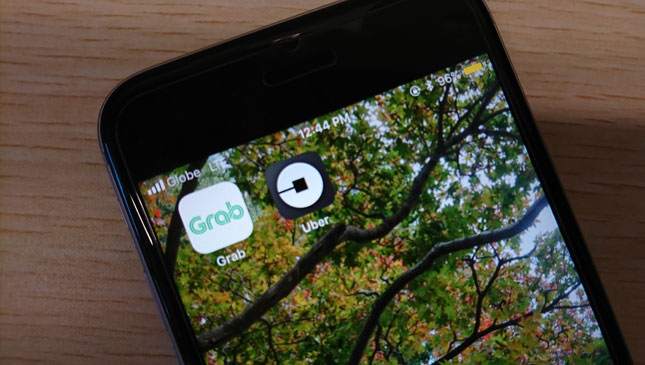 The Uber vs. Grab debate has become the urban commuter's version of Marvel vs. DC. Both companies offer the same service, but you'll find ardent followers on either side for a variety of reasons. One company might offer better rates during a certain time, or have more drivers present in a particular area. And there's also the all-important battle over promo fares. If recent reports are to be believed, though, that beef might be quashed pretty soon.
ADVERTISEMENT - CONTINUE READING BELOW ↓
A story by Gizmodo says that Uber is planning to sell off its Southeast Asian division to Grab. When we reached out to Uber Philippines for comment, they referred us to a story by Bloomberg. That article reveals that Grab co-founder and CEO Anthony Tan is indeed in talks with Uber for acquisition.
The reason for Uber's possible withdrawal is the recent investment of Japanese conglomerate SoftBank into the company. SoftBank also happens to be Grab's biggest shareholder. Uber's withdrawal would not only save money for both companies, but it would improve its profitability ahead of a planned initial public offering in 2019.
If this pushes through, it wouldn't be the first time that the ride-sharing giant has sold off its regional operations to a more localized competitor. Uber sold off its Chinese operations to Didi back in 2016, and is also in talks with Ola in India for a similar deal. Guess what? Didi and Ola are also part of SoftBank's portfolio.
ADVERTISEMENT - CONTINUE READING BELOW ↓
Recommended Videos
How do you guys think the combined powers of Uber and Grab will work out? Will it mean more vehicles for everyone to book? Share your thoughts below.