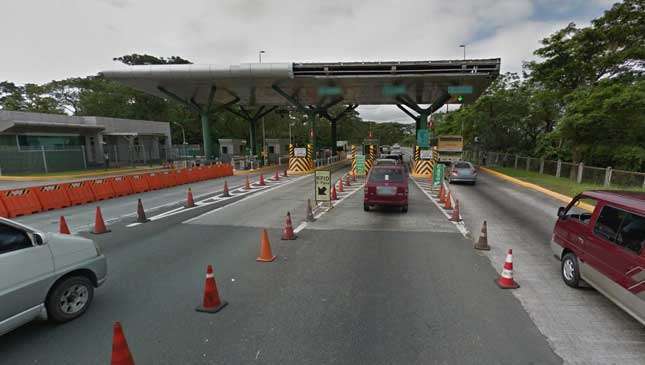 Our highway system is a bit weird when you think about it. If you live up north, you can purchase an Easytrip pass so you can travel along NLEX and SCTEX cash-free. Venture south of Metro Manila to SLEX, however, and you're forced to adapt to a different operator. Thankfully, that might change soon.
The Department of Transportation (DOTr) and the Toll Regulatory Board have pursued talks with the companies that operate 13 expressways in Luzon. Together, they will sign the Toll Collection Interoperability Agreement this month. Under this, the toll road operators will tweak their systems so that they're all interoperable and integrated.
Continue reading below ↓
Recommended Videos
So if you use an electronic tag, you'll only need one to go from one toll road operator to another. If you use cash, you'll only be issued one ticket upon entry and pay once upon exit, regardless of which toll roads you use. For example, once the NLEX-SLEX connector roads are operational, you'll only get one ticket if you enter from NLEX and exit at SLEX.
"Our expressways are managed by different companies. But they have always demonstrated that they are willing to work together and work with the government if that means giving motorists, their customers, a better travel experience," said DOTr secretary Arthur Tugade. "Making our toll systems interoperable will definitely bring a new level of convenience to our motorists, especially during peak seasons."
Less crumpled-up toll receipts in our cup holders sounds like good news to us. What do you guys think?