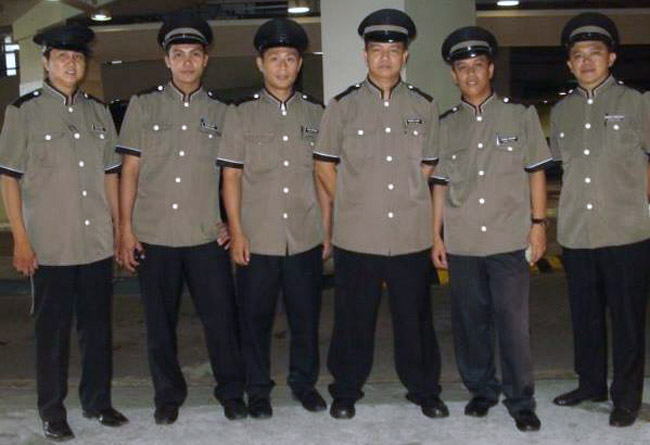 The other day, we reported about the YouTube video posted by a disgruntled customer of Rustan's Department Store, who claimed that one of the establishment's valet attendants had stolen "some cash" inside her vehicle. The customer, who identified herself as Jill Elicano Tan, said she did so because she felt there was inaction on the part of Rustan's in spite of her formal complaint.
The problem was that the purported theft hadn't really been captured by the vehicle's inward-facing dashcam. All the video showed was the valet attendant actively looking for something inside the cabin and picking his nose while doing so. Which led to people crying foul, pointing out that the above-mentioned vehicle owner shouldn't have uploaded the video in the first place.
One person in particular, who introduced himself as the owner of a valet service company, wrote us an articulate letter in reaction to the article, and we'd like to share that letter with you in full:
Dear Mr. Sarne,
Greetings of peace and goodwill!
I'm writing regarding your article, "This is why you shouldn't give a valet attendant access to your car."
First of all, let me introduce myself. I'm Norman Dizon Gacula, a CPA by profession, and the proprietor and general manager of the No. 1 valet parking operator in the Philippines, NDG Valet Innovators & Specialists. We operate valet parking service in major malls nationwide. Luckily, the driver shown in the video you posted is not ours. At any rate, I'm compelled to write you a letter because your article--including your title--seems to generalize everything bad about valet parking service.
With due respect, allow me to cite some facts about valet parking service, at least in our company.
One, we valet more or less 50,000 cars per month in all the malls where we have valet parking service. If what the article says is gospel truth, we must have been closed or bankrupt by now because of so many complaints or cases filed against us. The fact is, after nine years of operating this business, not a single case has been filed against us or our drivers.
Two, we employ more or less 200 people, and these people are their respective families' breadwinners. Meaning, 200 families--or more or less 1,000 people--are benefiting from our valet parking service. This is just for our company. Other valet operators have their respective employees as well.
Three, valet parking service is thriving because of difficulties in parking vehicles in malls. Valet parking service has now become a necessity in malls because the market (especially car owners) demands it. For more than double the parking rate, the market demands convenience. If there's no demand for such a service, we would not have [existed].
ADVERTISEMENT - CONTINUE READING BELOW
Fourth, valet parking service is just like any form of service or retail business--car repair shop, car wash shop, barbershop, restaurant, laundry shop, etc. Just like these service providers, you encounter problems, issues or even theft cases from time to time. Naturally, the business owners or even HR experts could not have determined with 100% accuracy who were honest, reliable or dependable applicants during the hiring, screening and training process. The fact is, even multinational banks such as Citibank or HSBC with strict hiring and screening processes have cases of rogue or scheming employees resulting in losses of millions of dollars due to fraudulent and dishonest schemes.
Fifth and last, I'm one of the original providers of valet parking service in the Philippines. I started valet parking service without much capital but only determination, hard work and an innovative mind. In our very first mall, which is a high-end mall, I lost money for almost a year of operations because I was only doing valet parking for five, 10, 15 cars in a 12-hour period while I was maintaining four to five drivers during that time. But I persevered and continued providing honest and efficient service until more and more customers gave us their full trust and confidence. Now, we valet thousands of cars a day in major malls, and there are months when we do not have a single accident or complaint out of more than 50,000 cars serviced each month. Modesty aside, our valet parking service has become a success story because of my team's determination, hard work, honesty and efficiency.
In view of the foregoing, in the spirit of fairness and objectivity, may I respectfully request that you publish this letter so that your readers will have a more balanced view of the situation or issue. Implying or generalizing that all valet parking personnel working in various establishments are irresponsible or dishonest people, is not only unfair but also criminally offensive. I pity this valet driver whose face is being circulated through the Internet. He may be guilty of unsanitary conduct, but nothing in the video would show that he was guilty of any criminal offense. He and his family are now being judged without due process and the right to be heard.
Is this the kind of journalism that we want in our country? Do you call this freedom of expression?
Thank you very much for your time. More power to Top Gear Philippines.
ADVERTISEMENT - CONTINUE READING BELOW
Sincerely yours,
Norman Dizon Gacula