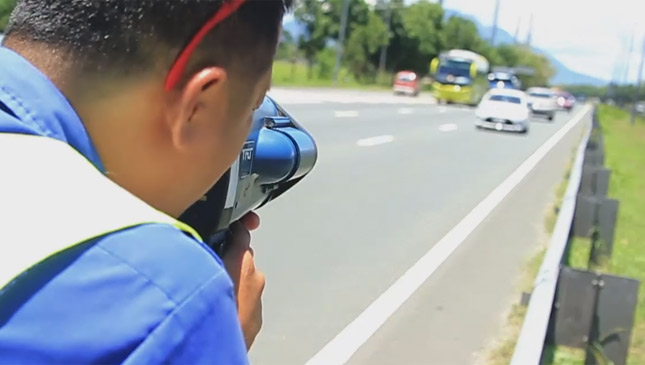 You've probably seen the viral video. It's a recording of a Volvo cruising on SLEX in the wee hours of the morning, its digital speedometer pegged at 100kph. The couple riding the car is pulled over by Manila Toll Expressway Systems (MATES) patrollers for speeding. They tell the couple that their radar equipment has pegged them doing 130kph. An argument ensues.
We wanted to get both sides of the story, so we called MATES to ask if they could demo their equipment for us. We had worked with these guys in the past, and they had always been very helpful. They agreed. Armed with our personal car and a GPS speedometer, we set off to meet them one morning.
We drive to Laguna every so often, but not as much as folks who do the commute every day. We stick to the speed limit and never have we been falsely accused of speeding.
We hope that this video answers all of your questions about the equipment that MATES uses as well as the procedures involved. We highly doubt that there is a scam going on. In fact, these guys put their lives at risk every time they are out on the highway.
Watch the video and tell us what you think.
If you're viewing this on a mobile device and can't see the video, please click here.